BENIN
Benin Forest Figures

Forest Cover

---

Total forest area: 2,351,000 ha
% of land area: 21.3%

Primary forest cover: n/a
% of land area: n/a
% total forest area: n/a

Deforestation Rates, 2000-2005

---

Annual change in forest cover: -64,800 ha
Annual deforestation rate: -2.5%
Change in defor. rate since '90s: 24.4%
Total forest loss since 1990: -971,000 ha
Total forest loss since 1990:-29.2%

Primary or "Old-growth" forests
Annual loss of primary forests: n/a
Annual deforestation rate: n/a
Change in deforestation rate since '90s: n/a
Primary forest loss since 1990: n/a
Primary forest loss since 1990:n/a

Forest Classification

---

Public: n/a
Private: n/a
Other: n/a
Use
Production: n/a
Protection: n/a
Conservation: n/a
Social services: n/a
Multiple purpose: n/a
None or unknown: n/a

Forest Area Breakdown

---

Total area: 2,351,000 ha
Primary: n/a
Modified natural: 2,237,000 ha
Semi-natural: n/a
Production plantation: 114,000 ha
Production plantation: n/a

Plantations

---

Plantations, 2005: 114,000 ha
% of total forest cover: 4.8%
Annual change rate (00-05): 1,000,000 ha

Carbon storage

---

Above-ground biomass: n/a M t
Below-ground biomass: n/a M t

Area annually affected by

---

Fire: n/a
Insects: n/a
Diseases: n/a

Number of tree species in IUCN red list

---

Number of native tree species: n/a
Critically endangered: 0
Endangered: 0
Vulnerable: 14

Wood removal 2005

---

Industrial roundwood: n/a
Wood fuel: n/a

Value of forest products, 2005

---

Industrial roundwood: n/a
Wood fuel: n/a
Non-wood forest products (NWFPs): n/a
Total Value: n/a


More forest statistics for Benin


Benin's economy is largely undeveloped and relies on subsistence agriculture and regional trade. An exploding population (3.3 percent population growth) is putting pressure on forests for fuelwood, agricultural clearing, pasture lands, and housing. Deforestation has led to extensive siltation of Benin's waterways, hindering boat traffic and further damaging the economy, of which over 30 percent is made up of transport activities. Heavy poaching has depleted wildlife.

According to FAO figures, Benin has no undisturbed primary forest and has lost 29 percent of its forest cover since 1990. At 2.5 percent, Benin has one of the highest annual deforestation rates in the world.

On paper, more than 22 percent of the country is protected, although the effectiveness of this protection is unclear.

Picture of the day: African costume you can't miss
(08/15/2011) Benin is a small country on the west coast of Africa. It achieved independence from France in 1960 and democracy in 1989.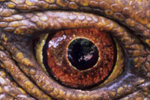 Photos: the top ten new species discovered in 2010
(05/23/2011) If we had to characterize our understanding of life on Earth as either ignorant or knowledgeable, the former would be most correct. In 250 years of rigorous taxonomic work researchers have cataloged nearly two million species, however scientists estimate the total number of species on Earth is at least five million and perhaps up to a hundred million. This means every year thousands of new species are discovered by researchers, and from these thousands, the International Institute for Species Exploration at Arizona State University selects ten especially notable new species.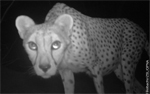 Photos: Rarest cheetah photographed for the first time
(02/23/2009) With only 250 individuals left the Saharan Cheetah is on the brink of extinction. Little-studied, this imperiled subspecies has been photographed for the fist time by scientists from by the Zoological Society of London (ZSL) and Office du Parc National de l'Ahaggar (OPNA) using camera traps. "The Saharan cheetah is critically endangered, yet virtually nothing is known about the population, so this new evidence, and the ongoing research work, is hugely significant," said Dr Sarah Durant, a Senior Research Fellow with ZSL.


Suggested reading - Books


Unless otherwise specified, this article was written by Rhett A. Butler [Bibliographic citation for this page]

Other resources

Contact me if you have suggestions on other rainforest-related environmental sites and resources for this country.



Image copyright Google Earth, MDA EarthSet, DigitalGlobe 2005

CIA-World Factbook Profile
FAO-Forestry Profile World Resources Institute Profile (PDF)


Last updated: 4 Feb 2006