BHUTAN
Bhutan Forest Figures

Forest Cover

---

Total forest area: 3,195,000 ha
% of land area: 68%

Primary forest cover: 413,000 ha
% of land area: 8.8%
% total forest area: 12.9%

Deforestation Rates, 2000-2005

---

Annual change in forest cover: 10,800 ha
Annual reforestation rate: 0.3%
Change in defor. rate since '90s: -1.6%
Total forest loss since 1990: 160,000 ha
Total forest loss since 1990:5.3%

Primary or "Old-growth" forests
Annual loss of primary forests: n/a
Annual deforestation rate: n/a
Change in deforestation rate since '90s: n/a
Primary forest loss since 1990: n/a
Primary forest loss since 1990:0.0%

Forest Classification

---

Public: 100%
Private: n/a
Other: n/a
Use
Production: 15.9%
Protection: 45.8%
Conservation: 27.2%
Social services: n/a
Multiple purpose: n/a
None or unknown: 11.1

Forest Area Breakdown

---

Total area: 3,195,000 ha
Primary: 413,000 ha
Modified natural: 2,529,000 ha
Semi-natural: 251,000 ha
Production plantation: 2,000 ha
Production plantation: n/a

Plantations

---

Plantations, 2005: 2,000 ha
% of total forest cover: 0.1%
Annual change rate (00-05): 200,000 ha

Carbon storage

---

Above-ground biomass: 503 M t
Below-ground biomass: 187 M t

Area annually affected by

---

Fire: 8,000 ha
Insects: n/a
Diseases: n/a

Number of tree species in IUCN red list

---

Number of native tree species: 105
Critically endangered: 1
Endangered: 2
Vulnerable: 4

Wood removal 2005

---

Industrial roundwood: 207,000 m3 o.b.
Wood fuel: 70,000 m3 o.b.

Value of forest products, 2005

---

Industrial roundwood: $6,383,000
Wood fuel: $21,000
Non-wood forest products (NWFPs): $27,000
Total Value: $6,431,000


More forest statistics for Bhutan


The Himalayan kingdom of Bhutan is home to between 900,000 and 2,100,000 people (depending on whom you ask) who are among the poorest in Asia. About 80 percent of the country's population is sustained by subsistence agriculture, while Bhutan's main export is electricity (to India). Bhutan is increasingly relying on high-end tourism for bringing in revenue (visitors are charged a minimum of $200 a day, which is shared between the government and private travel companies). Currently less than 10,000 visit Bhutan each year, although there is no longer a cap on the number of foreigners allowed to visit the country.

Its low population and lack of arable land (estimated at 4-16 percent of the country) mean that Bhutan has a relatively intact environment. Around 70 percent of the country is forested and Conservation International lists it as one of the world's biological hotspots. However, with rising lumber prices, there is concern that its forests will face increasing pressure. Additionally, a significant proportion of the population relies on forests for fuelwood collection and construction material, so as the country grows so will the impact on the Bhutan's environment. Realizing that there could be problems in the future, the government passed a law requiring that 60 percent of the country remain forested in perpetuity.

The royal government of Bhutan has a tight grip over its citizens and in late 2004 Bhutan became the first country to ban tobacco. The government sets rules on what people can wear in certain places; a long shawl, for example, must be worn when visiting government offices or temples.

Further threats to Bhutan's national forests come from livestock grazing, road-building, and subsistence agriculture.

Oddly, in the eastern part of the country Sakteng Wildlife Sanctuary protects 650 sq km of temperate forests, mostly pine and rhododendron. The park was established specifically to protect the presumed habitat of the yeti, better known as "Bigfoot" or "Sasquatch" in other parts of the world. Overall more than 30 percent of Bhutan is officially protected. The country is home to 5,468 species of plants, 625 birds, 2 amphibians, 92 reptiles, and 29 species of mammals—although the jury is still out on the existence of the yeti.

Bhutan pictures

Recent articles | Bhutan news updates | XML

Planet organic: achieving sustainable food security and environmental gains
(03/19/2013) The global farmland area certified organic has expanded more than threefold to 37 million hectares since 1999, according to new research conducted by the Worldwatch Institute. The Institute argues that organic farming has the potential to contribute to sustainable food security by improving nutrition intake and sustaining rural livelihoods, while reducing vulnerability to climate change and enhancing biodiversity.



Chasing down 'quest species': new book travels the world in search of rarity in nature
(02/13/2013) In his new book, The Kingdom of Rarities, Eric Dinerstein chases after rare animals around the world, from the maned wolf (Chrysocyon brachyurus) in Brazil to the golden langur (Trachypithecus geei) in Bhutan to Kirtland's warbler (Setophaga kirtlandii) in the forests of Michigan. Throughout his journeys, he tackles the concept of rarity in nature head-on. Contrary to popular belief, rarity is actually the norm in the wildlife world.


Top forest policies recognized
(03/23/2011) 19 forest policies have been nominated for an award by the World Future Council, a global think tank.


Tigers discovered living on the roof of the world
(09/20/2010) A BBC film crew has photographed Bengal tigers, including a mating pair, living far higher than the great cats have been documented before. Camera traps captured images and videos of tigers living 4,000 meters (over 13,000 feet) in the tiny Himalayan nation of Bhutan.


Nations vulnerable to global warming present demands: carbon levels below 350ppm and billions in aid
(11/10/2009) A group of nations especially vulnerable to the effects of climate change have released a declaration calling for developed countries to keep CO2 emission below 350 parts per million (ppm) and to give 1.5 percent of their gross domestic product to aid developing nations in adapting to the myriad impacts of climate change.


Apple's Snow Leopard helps real-life cats
(09/07/2009) Apple's release of its new operating system, dubbed "Snow Leopard", is helping raise awareness of the plight of one of the world's most endangered big cats, reports the Snow Leopard Trust, a group working to protect the real-life snow leopard in its mountainous habitat across Central Asia.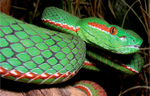 Photos: hundreds of new species discovered in Himalayan region, threatened by climate change
(08/10/2009) Scientists from a variety of organizations have found over 350 new species in the Eastern Himalayas, including a flying frog, the world's smallest deer, and a gecko which has walked the earth for 100-million-years, according to a new report by the World Wildlife Fund (WWF). The report, entitled Where World's Collide, warns that these rare biological treasures, as well as numerous other species, are threatened in the Eastern Himalayas by climate change.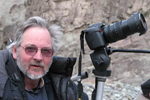 How to Save Snow Leopards
(10/28/2008) The snow leopard (Panthera uncia) is one of the rarest and most elusive big cat species with a population of 4,500 to 7,500 spread across a range of 1.2 to 1.6 million kilometers in some of the world's harshest and most desolate landscapes. Found in arid environments and at elevations sometimes reaching 18,000 feet (5,500 meters), the species faces great threats despite its extreme habitat. These threats vary across its range, but in all countries where it is found — Afghanistan, Bhutan, China, India, Kyrgyzstan, Kazakhstan, Nepal, Mongolia, Pakistan, Russia, Tajikistan, Uzbekistan and possibly Myanmar — the species is at risk. In some countries snow leopard are directly hunted for their pelt, in others they are imperiled by depletion of prey, loss of habitat, and killing as a predator of livestock. These threats, combined with the cat's large habitat requirements, means conservation through the establishment of protected areas alone may not be enough save it from extinction in the wild in many of the countries in which it lives. Working to stave off this fate in half a dozen of its range countries is the Snow Leopard Conservancy. Founded by Dr. Rodney Jackson, a biologist who has been studying snow leopard in the wild for 30 years, the Conservancy seeks to conserve the species by "promoting innovative grassroots measures that lead local people to become better stewards of endangered snow leopards, their prey, and habitat."


Asia's tigers could get big boost from small conservation efforts
(11/05/2007) Small changes to the management of wildlife reservers in India, Bangladesh, Bhutan, and Nepal could dramatically boost endangered tiger populations, reports a new study published in the journal Biological conservation.


Low deforestation countries to see least benefit from carbon trading
(08/13/2007) Countries that have done the best job protecting their tropical forests stand to gain the least from proposed incentives to combat global warming through carbon offsets, warns a new study published in Tuesday in the journal Public Library of Science Biology (PLoS). The authors say that "high forest cover with low rates of deforestation" (HFLD) nations "could become the most vulnerable targets for deforestation if the Kyoto Protocol and upcoming negotiations on carbon trading fail to include intact standing forest."


Suggested reading - Books


Unless otherwise specified, this article was written by Rhett A. Butler [Bibliographic citation for this page]

Other resources

Contact me if you have suggestions on other rainforest-related environmental sites and resources for this country.



Image copyright Google Earth, MDA EarthSet, DigitalGlobe 2005

CIA-World Factbook Profile
FAO-Forestry Profile
World Resources Institute


Last updated: 4 Feb 2006