ETHIOPIA
Ethiopia Forest Figures

Forest Cover

---

Total forest area: 13,000,000 ha
% of land area: 11.9%

Primary forest cover: n/a
% of land area: n/a
% total forest area: n/a

Deforestation Rates, 2000-2005

---

Annual change in forest cover: -141,000 ha
Annual deforestation rate: -1.1%
Change in defor. rate since '90s: 10.4%
Total forest loss since 1990: -2,114,000 ha
Total forest loss since 1990:-14.0%

Primary or "Old-growth" forests
Annual loss of primary forests: n/a
Annual deforestation rate: n/a
Change in deforestation rate since '90s: n/a
Primary forest loss since 1990: n/a
Primary forest loss since 1990:n/a

Forest Classification

---

Public: 100%
Private: 0%
Other: 0%
Use
Production: 3.8%
Protection: n/a
Conservation: n/a
Social services: n/a
Multiple purpose: 96.2%
None or unknown: n/a

Forest Area Breakdown

---

Total area: 13,000,000 ha
Primary: n/a
Modified natural: 12,509,000 ha
Semi-natural: n/a
Production plantation: 491,000 ha
Production plantation: n/a

Plantations

---

Plantations, 2005: 491,000 ha
% of total forest cover: 3.8%
Annual change rate (00-05): n/a

Carbon storage

---

Above-ground biomass: 396 M t
Below-ground biomass: 107 M t

Area annually affected by

---

Fire: n/a
Insects: n/a
Diseases: n/a

Number of tree species in IUCN red list

---

Number of native tree species: 1,027
Critically endangered: 0
Endangered: 1
Vulnerable: 23

Wood removal 2005

---

Industrial roundwood: 2,982,000 m3 o.b.
Wood fuel: 108,879,000 m3 o.b.

Value of forest products, 2005

---

Industrial roundwood: $74,552,000
Wood fuel: $641,734,000
Non-wood forest products (NWFPs): $36,583,000
Total Value: $752,869,000


More forest statistics for Ethiopia


Ethiopia loses about 141,000 hectares of natural forest each year due to firewood collection, conversion to farmland, overgrazing, and use of forest wood for building material. Ethiopia faces a difficult future, because the agricultural sector, which forms the backbone of the economy, is totally dependent on forest resources.

Between 1990 and 2005, Ethiopia lost 14 percent of its forest cover or 2.1 million hectares. Deforestation rates have increased by 10.4 percent since the close of the 1990s.

On paper, 16.4 percent of Ethiopia is under some form of protection. The country has some 6,603 species of plants, 839 birds, 205 mammals, 288 reptiles, and 76 amphibians.


Working to save the mystery antelope that's little bigger than a pet cat (photos)
(04/25/2013) Little is known about the silver dik-dik (Madoqua piacentinii) population that roams the dense coastal bushlands of eastern Africa, but experts are working to learn more about the mysterious species. Weighing little more than a domestic cat, the small antelopes are found in a long, narrow coastal strip spreading across 250 kilometers (155 miles) from Somalia's capital of Mogadishu north to the port town of Hobyo. This coastal strip is known as the Hobyo Grassland and Shrubland eco-region, according to the WWF.


Featured video: local communities successfully conserve forests in Ethiopia
(04/17/2013) A participatory forest management (PFM) program in Ethiopia has made good on forest preservation and expansion, according a recent article and video interview (below) from the Guardian. After 15 years, the program has aided one community in expanding its forest by 9.2 percent in the last decade, while still allowing community access to forest for smallscale logging in Ethiopia's Bale Mountains.



Geneticists discover distinct lion group in squalid conditions
(02/04/2013) They languished behind bars in squalid conditions, their very survival in jeopardy. Outside, an international team of advocates strove to bring worldwide attention to their plight. With modern genetics, the experts sought to prove what they had long believed: that these individuals were special. Like other cases of individuals waiting for rescue from a life of deprivation behind bars, the fate of those held captive might be dramatically altered with the application of genetic science to answer questions of debated identity. Now recent DNA analysis has made it official: this group is special and because of their scientifically confirmed distinctiveness they will soon enjoy greater freedom.


China plans over 300 dam projects worldwide
(12/10/2012) A new report by the NGO, International Rivers, takes an in-depth look at the role China is playing in building mega-dams worldwide. According to the report, Chinese companies are involved in 308 hydroelectric projects across 70 nations. While dams are often billed as "green energy," they can have massive ecological impacts on rivers, raise local conflict, and even expel significant levels of greenhouse gases when built in the tropics.



Wolves, mole rats, and nyala: the struggle to conserve Ethiopia's highlands
(11/20/2012) There is a place in the world where wolves live almost entirely off mountain rodents, lions dwell in forests, and freshwater rolls downstream to 12 million people, but the place—Ethiopia's Bale Mountains National Park—remains imperiled by a lack of legal boundaries and encroachment by a growing human population. "Much of the land in Africa above 3,000 meters has been altered or degraded to the point where it isn't able to perform most of the ecosystem functions that it is designed to do. Bale, although under threat and already impacted to a degree by anthropogenic activities, is still able to perform its most important ecosystem functions, and as such ranks among only a handful of representative alpine ecosystems in Africa."


Cute animal picture of the day: baby giraffe
(11/12/2012) Reticulated giraffes (Giraffa camelopardalis reticulata), one of nine subspecies, are found in Somalia, Kenya, and Ethiopia. The world's tallest land animal, giraffes can stand as high as 5–6 meters (16–20 feet).



Mysteries surrounding the legendary and vanishing oriental bald ibis
(10/31/2012) In a remote corner of the Ethiopian highlands in January 2011, the bright tropical light combined with the fresh and thin air at 3,600 metres. The Ethiopian bird-watching guide and conservationist, Yilma Dellelegn, from the Ethiopian Wildlife Society, was startled when he spotted two un-ringed young bald ibises, together with two ringed and well known adult females (Zenobia and Salam) at their wintering site. Considering the dwindling numbers, two unaccounted for young birds, literally popping out of the blue, were a great surprise—and precious! The sighting had the potential to raise intriguing geographic and behavioral questions: in fact, the riddle of the migration and wintering strategy of the oriental northern bald ibis (Geronticus eremita) was still half way from being solved.


World Bank agrees to fund project related to controversial Gibe III dam
(09/27/2012) Originally refusing to provide funding to Ethiopia's controversial Gibe III hydroelectric dam, the World Bank has now announced plans to fund the power lines that will carry generated electricity away from it. In their official statement they report that the lines will "connect Ethiopia's electrical grid with Kenya's, create power-sharing between the two countries, reduce energy costs, promote sustainable and renewable power generation [and] better protect the region's environment...eventually benefiting 212 million people in five countries."


Picture of the day: baby Grevy's zebra
(09/10/2012) Not only is the Grevy's zebra (Equus grevyi) the biggest of the three zebra species, it is also the world's largest wild horse species. Once roaming throughout the horn of Africa, today the species is confined to a few populations in Kenya and Ethiopia.


King of the jungle: lions discovered in rainforests
(08/13/2012) Calling the African lion (Panthera leo) the 'king of the jungle' is usually a misnomer, as the species is almost always found in savannah or dry forests, but recent photos by the Germany-based Nature and Biodiversity Conservation Union (NABU) document lions in Ethiopian rainforests. Taken in the Kafa Biosphere Reserve, the photos show a female lion hiding out in thick montane jungle.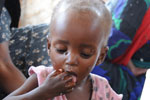 Photos: World Food Program works to save lives in East Africa famine
(08/28/2011) Over 12 million people across East Africa are imperiled by a hunger crisis brought on by extreme drought. The worst of the crisis is in Somalia, where famine has been declared in 5 areas of Somalia to date—the first famine to be declared by the UN in three decades. Somalia is unique, because here the drought has been exacerbated by a long-failed government and militants. Refugee camps have been set up in Kenya and Ethiopia, but are strained. A number of aid groups are working on the ground to provide emergency food and medical attention to hunger victims, but funding is still below what is needed. The largest group is probably the UN's World Food Program (WFP). Mongabay.com spoke to Dena Gubaitis, Communications Officer for the WFP, for background on the famine and how relief efforts are going on the ground.


Famine spreads: 29,000 young children perish
(08/04/2011) As the UN announces that famine has spread in Somalia to three additional regions (making five in total now), the US has put the first number to the amount of children under 5 who have so far perished from starvation in the last 90 days: 29,000. Nearly half of the total population of Somalia is currently in need of emergency food assistance. Yet, the al Qaeda-linked group al-Shabaab, which controls parts of Somalia, has made bringing assistance to many of the malnourished incredibly difficult, if not impossible. The famine in Somalia has been brought-on by lack of governance combined with crippling droughts throughout East Africa, which some experts have linked to climate change. High food prices worldwide and a lagging response by the international community and donors have made matters only worse.


Tens of thousands starving to death in East Africa
(07/20/2011) As the US media is focused like a laser on theatric debt talks and the UK media is agog at the heinous Rupert Murdoch scandal, millions of people are undergoing a starvation crisis in East Africa. The UN has upgraded the disaster—driven by high food prices, conflict, and prolonged drought linked by some to climate change—to famine in parts of Somalia today. Mark Bowden, UN humanitarian coordinator for Somalia, has said that tens of thousands Somalis have died from malnutrition recently, "the majority of whom were children."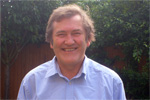 How do we save Africa's forests?
(06/19/2011) Africa's forests are fast diminishing to the detriment of climate, biodiversity, and millions of people of dependent on forest resources for their well-being. But is the full conservation of Africa's forests necessary to mitigate global climate change and ensure environmental stability in Africa? A new report by The Forest Philanthropy Action Network (FPAN), a non-profit that provides research-based advice on funding forest conservation, argues that only the full conservation of African forests will successfully protect carbon stocks in Africa.


Foreign big agriculture threatens world's second largest wildlife migration
(03/07/2011) As the world's largest migration in the Serengeti plains—including two million wildebeest, zebra, and Thomson's gazelles—has come under unprecedented threat due to plans for a road that would sever the migration route, a far lesser famous, but nearly as large migration, is being silently eroded just 1,370 miles (2,200 kilometers) north in Ethiopia's Gambela National Park. The migration of over one million white-eared kob, tiang, and Mongalla gazelle starts in the southern Sudan but crosses the border into Ethiopia and Gambela where Fred Pearce at Yale360 reports it is running into the rapid expansion of big agribusiness. While providing habitat for the millions of migrants, Gambela National Park's land is also incredibly fertile enticing foreign investment.


Great Green Wall gets go ahead
(02/28/2011) Spanning the entire continent of Africa, including 11 nations, the Great Green Wall (GGW) is an ambitious plan to halt desertification at the Sahara's southern fringe by employing the low-tech solution of tree planting. While the Great Green Wall was first proposed in the 1980s, the grand eco-scheme is closer to becoming a reality after being approved at an international summit last week in Germany as reported by the Guardian.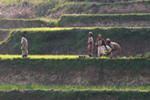 'Land grab' fears in Africa legitimate
(01/31/2011) A new report by the International Institute for Environment and Development (IIED) has found that recent large-scale land deals in Africa are likely to provide scant benefit to some of the world's poorest and most famine-prone nations and will probably create new social and environmental problems. Analyzing 12 recent land leasing contracts investigators found a number of concerns, including contracts that are only a few pages long, exclusion of local people, and in one case actually giving land away for free. Many of the contracts last for 100 years, threatening to separate local communities from the land they live on indefinitely. "Most contracts for large-scale land deals in Africa are negotiated in secret," explains report author Lorenzo Cotula in a press release. "Only rarely do local landholders have a say in those negotiations and few contracts are publicly available after they have been signed."


Traveler caught with 200 pounds of elephant ivory in four suitcases
(09/27/2010) Customs officials found 16 pieces of cut ivory on searching a 62-year-old Malaysian man at Suvarnabhumi International Airport in Thailand in August. Recently released information shows that the traveler was carrying nearly 200 pounds (90 kilograms) of ivory in four suitcases after arriving from Addis Ababa, Ethiopia.


Ethiopian government says it has tripled forest cover in a decade
(07/21/2010) Known abroad for past images of drought and starvation, the African nation of Ethiopia has announced that it has tripled forest cover from 3 percent in 2000 to 9 percent today, according to the AFP.


Nations vulnerable to global warming present demands: carbon levels below 350ppm and billions in aid
(11/10/2009) A group of nations especially vulnerable to the effects of climate change have released a declaration calling for developed countries to keep CO2 emission below 350 parts per million (ppm) and to give 1.5 percent of their gross domestic product to aid developing nations in adapting to the myriad impacts of climate change.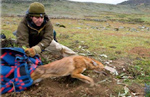 Saving the world's rarest wolf
(11/09/2009) Living on the roof of Africa, the Ethiopian wolf is one of the world's rarest carnivores, if not the rarest! Trapped on a few mountain islands rising over 4,000 meters above sea level on either/both sides of the Great Rift Valley, this unique canid has so far survived millennia of human-animal interactions in one of Africa's most densely populated rural lands. But the threat of climate change and a shifting agriculture frontier may require new conservation measures, according to Argentine-born Claudio Sillero, the world's foremost expert on the Ethiopian wolf, who has spent two decades championing this rare species.


NASA satellite image reveals extent of drought in East Africa
(11/05/2009) A new image from NASA shows the severity of the drought in East Africa, which impacted Tanzania, Kenya, Ethiopia, and Somalia.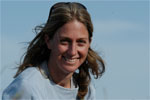 Community engagement is key to saving the rarest zebra
(09/14/2009) Efforts to protect the world's largest and rarest species of zebra — Grévy's Zebra (Equus grevyi) — hinge on engaging communities to lead conservation in their region, says a Kenyan conservationist. Belinda Low, Executive Director of the Nairobi-based Grevy's Zebra Trust, says her group's programs, which employ members of local communities as scouts and conservation workers, are helping maintain dialog between communities while providing new opportunities for education and employment. Grevy's Zebra Trust is working with communities to plan livestock grazing so that it can be used as a tool to replenish the land, rather than degrade it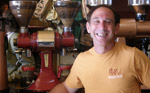 Solar powered conservation
(08/25/2009) Electricity can be a difficult commodity to procure in the remote areas where conservationists often work. Typically field researchers and wildlife rangers rely on gas-powered generators, which require imported fuel, often produce noxious fumes and disruptive noise, and can be costly to maintain. A better option, especially in sun-drenched parts of the world, is solar. Clean and silent, with no need for supplemental fuel, solar seems like an ideal fit for conservation work except for one major drawback: cost. But Stephen Gold – Solar and Technology Manager for Wildlife Conservation Network has been working to overcome that obstacle.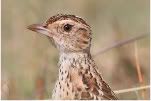 Updated Red-List: 192 birds are Critically-Endangered
(05/14/2009) In this year's updated IUCN Red List on birds, six species were down-listed from Critically Endangered to Endangered, but eight species were up-listed to Critically Endangered, leading to the highest number of Critically Endangered birds ever on the list. In all 1,227 bird species (12 percent) are currently considered threatened with global extinction.




Suggested reading - Books


Unless otherwise specified, this article was written by Rhett A. Butler [Bibliographic citation for this page]

Other resources

Contact me if you have suggestions on other rainforest-related environmental sites and resources for this country.



Image copyright Google Earth, MDA EarthSet, DigitalGlobe 2005

CIA-World Factbook Profile
FAO-Forestry Profile
World Resources Institute


Last updated: 4 Feb 2006