MALAYSIA
Malaysia Forest Figures

Forest Cover

---

Total forest area: 20,890,000 ha
% of land area: 63.6%

Primary forest cover: 3,820,000 ha
% of land area: 11.6%
% total forest area: 18.3%

Deforestation Rates, 2000-2005

---

Annual change in forest cover: -140,200 ha
Annual deforestation rate: -0.7%
Change in defor. rate since '90s: 85.1%
Total forest loss since 1990: -1,486,000 ha
Total forest loss since 1990:-6.6%

Primary or "Old-growth" forests
Annual loss of primary forests: n/a
Annual deforestation rate: n/a
Change in deforestation rate since '90s: n/a
Primary forest loss since 1990: n/a
Primary forest loss since 1990:0.0%

Forest Classification

---

Public: 93.4%
Private: 6.6%
Other: 0%
Use
Production: 56.6%
Protection: 18.2%
Conservation: 5.4%
Social services: n/a
Multiple purpose: 19.8%
None or unknown: n/a

Forest Area Breakdown

---

Total area: 20,890,000 ha
Primary: 3,820,000 ha
Modified natural: n/a
Semi-natural: 15,497,000 ha
Production plantation: 1,573,000 ha
Production plantation: n/a

Plantations

---

Plantations, 2005: 1,573,000 ha
% of total forest cover: 7.5%
Annual change rate (00-05): -17,200,000 ha

Carbon storage

---

Above-ground biomass: 5,661 M t
Below-ground biomass: 1,359 M t

Area annually affected by

---

Fire: 1,000 ha
Insects: n/a
Diseases: n/a

Number of tree species in IUCN red list

---

Number of native tree species: 2,650
Critically endangered: 50
Endangered: 99
Vulnerable: 403

Wood removal 2005

---

Industrial roundwood: 20,600,000 m3 o.b.
Wood fuel: 3,414,000 m3 o.b.

Value of forest products, 2005

---

Industrial roundwood: $2,081,000,000
Wood fuel: $69,000,000
Non-wood forest products (NWFPs): n/a
Total Value: $2,150,000,000


More forest statistics for Malaysia


Malaysia's deforestation rate is accelerating faster than that of any other tropical country in the world, according to data from the United Nations. Analysis of figures from the Food and Agriculture Organization of the United Nations (FAO) shows that Malaysia's annual deforestation rate jumped almost 86 percent between the 1990-2000 period and 2000-2005. In total, Malaysia lost an average of 140,200 hectares—0.65 percent of its forest area—per year since 2000. For comparison, the Southeast Asian country lost an average of 78,500 hectares, or 0.35 percent of its forests, annually during the 1990s.

The Malaysian government failed to provide FAO with figures showing the change in extent of primary forests during the period. Primary forests—forests with no visible signs of past or present human activities—are considered the most biologically diverse ecosystems on the planet.

Declining forest cover in Malaysia results primarily from urbanization, agricultural fires, and forest conversion for oil-palm plantations and other forms of agriculture. Logging, which is generally excluded in deforestation figures from FAO, is responsible for widespread forest degradation in the country, and green groups have blamed local timber companies for failing to practice sustainable forest management. In late 2005—despite photographic evidence suggesting otherwise—the Samling Group denied claims from NGOs accusing the timber giant of recklessly harvesting timber in one of its Sarawak concessions on the island of Borneo.

Forest cover has fallen dramatically in Malaysia since the 1970s. While FAO says that forests still cover more than 60 percent of the country, only 11.6 percent of these forests are considered pristine.

Logging

During the 1980s, rampant logging in the Bornean states of Sabah and Sarawak allowed Malaysia to temporarily outpace Indonesia and become the world's largest exporter of tropical wood.

On paper, Malaysia has probably one of the best rainforest protection policies in developing Asia, but in practice logging still carries on as it always has. The majority of Malaysia's remaining forests are managed for timber production, and each state is empowered to formulate forest policy independently. During the past two decades, sustainable forest management has been non-existent. While Malaysia has the policy framework for sustainable forest management in the form of the National Forestry Act of 1984, it has failed to enforce the legislation.

Peninsular Malaysia's primary forests are mostly gone, though some magnificent forest still exists in Taman Negara, a national park. Scientists believe that at 130 million years old, the rainforests of Taman Negara are the oldest in the world.

Most of Malaysia's remaining primary forest exists on the island of Borneo in the states of Sabah and Sarawak, but the majority of the forest area in Malaysian Borneo—especially the lowlands—has been selectively logged, resulting in reduced biodiversity. Loggers are now operating in more marginal areas on rugged mountain slopes, which increases the risk of soil erosion and mudslides. In Sabah (Northeastern Borneo), cutting has slowed over the years after a period of rapid deforestation. Timber production appears to have shifted to Sarawak (Northwestern Borneo), where about half the forest cover is slated for logging. About 8 percent of the land area in Sarawak is designated as reserves, but these protected areas are generally understaffed and threatened by illegal logging and encroachment by colonists who settle along logging roads.

In the 1980s, through roadblocks and sabotage of logging equipment, the indigenous Penan of Borneo attempted to stop logging in their traditional homeland. Their protests were ruthlessly and savagely put down by the Malaysian government, which blocked media access to the region until the unrest was settled and the forest dwellers cleared. The attacks on the Penan brought international attention to the logging of Borneo's forests but appear to have had relatively little long-term impact, since logging increased dramatically in the following years.

Mining

Decades of mining in peninsular Malaysia have left a heavy mark on the environment. Deforestation, pollution of rivers, and siltation have resulted in agricultural losses, and road projects have opened new areas to colonization.

Cronyism

Despite the government's pro-environment overtones, the heavy-handed Malaysian government tends to side with development more than conservation. As of 2004, no court had ever ruled favorably in a major case on behalf of the native forest peoples displaced by rainforest destruction. In the 1990s, the government overturned a High Court decision that would have prevented Bakun dam, a huge hydroelectric project that would flood 170,000 acres (69,000 hectares) of forest. The $2-billion-dollar project has since been plagued with cost overruns and delays. It now appears that the dam—scheduled for completion in 2003—will only be expected to begin generating electricity in late 2009. Further, the local Sarawak market has no need for the power, and undersea transmission lines that would have connected the dam to peninsular Malaysia will not even be laid. Some local commentators say the only purpose behind the project was to benefit Sarawak politicians and their cronies.

Cronyism extends into other industries as well, including palm oil. Malaysia is currently the world's largest producer of palm oil, and many of the largest producers have strong political ties. Promoted by incentives which give plantation owners a 100 percent tax exemption for 10 years, thousands of hectares of forest have been cleared for palm oil and other types of plantations. While plantations on cleared and degraded forest lands are ecologically and economically beneficial, clearing natural forest for plantations results in increased erosion and biodiversity loss.

Transmigration

Like Indonesia, the Malaysian government sponsored transmigration programs to open up rainforest for cash crop production. Between 1956 and the 1980s, Malaysia converted more than 15,000 square kilometers of forest for resettlement programs.

Fires

Periodic fires, usually coinciding with the el Niño events, burn thousands of hectares across Malaysia, especially on the island of Borneo. The haze from these fires and the fires in Kalimantan (Indonesia) cause serious pollution and health problems in Malaysia.

Back in the 1990s, the Malaysian government reacted to fires by ordering media blackouts to avoid spooking tourists and inciting panic over the health impact. Today this has changed as the government increasingly blames Indonesia for failing to control wildfires.

Biodiversity

Malaysia is home to some 15,500 species of higher plants, 746 birds, 300 mammals, 379 reptiles, 198 amphibians, and 368 species of fish.

On paper, more than 30% of Malaysia's land area is under some form of protection, although some "conservation" areas are specifically managed for logging.

Pictures from Malaysia

Recent articles | Malaysia news updates | XML


Rhino populations in Sumatra, Borneo should be combined to save Sumatran rhino from extinction
(05/15/2013) A new study argues for treating endangered Sumatran populations in Borneo and Sumatra as 'a single conservation unit', lending academic support to a controversial proposal to move wild rhinos from Malaysia to Indonesia.



Rainforest tribe urges Norwegian king to recall energy executive
(05/13/2013) In an unusual bid to stop a series of dams that will flood their rainforest home, a group of tribesmen in Borneo are urging King Harald V of Norway to call one of his subjects home. The subject is Torstein Dale Sjøtveit, a Norwegian citizen who is the CEO of Sarawak Energy, a Malaysian firm that is building several dams in the state of Sarawak. The hydroelectric projects are controversial because they require the forced displacement of indigenous communities and will flood large tracts of rainforest.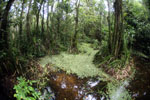 Endangered primates and cats may be hiding out in swamps and mangrove forests
(05/02/2013) What happens to animals when their forest is cut down? If they can, they migrate to different forests. But in an age when forests are falling far and fast, many species may have to shift to entirely different environments. A new paper in Folia Primatologica theorizes that some 60 primate species and 20 wild cat species in Asia and Africa may be relying more on less-impacted environments such as swamp forests, mangroves, and peat forests.



Malaysia may loan Indonesia rhinos to save species from extinction
(04/30/2013) Conservationists and officials meeting last month at a rhino crisis summit in Singapore agreed to a radical plan to loan Sumatran rhinos between nations if it means saving the critically endangered species from extinction. The proposal, which could still be thwarted by red tape and political opposition, could lead Malaysia to send some of its Sumatran rhinos to semi-captive breeding facilities in Indonesia.



Environmentalists unhappy with new palm oil standard
(04/25/2013) Environmentalists are unhappy with Thursday's approval of new criteria for the world's leading palm oil certification standard. After members of the Roundtable on Sustainable Palm Oil (RSPO) in a special assembly approved the body's new 'principles and criteria' (P&Cs) for palm oil certification, several groups voiced concern that the rules won't protect against conversion of carbon-dense rainforests and peatlands for oil palm plantations.


RSPO failing to meet sustainability objectives for palm oil production, says WWF
(04/23/2013) An initiative that aims to improve the social and environmental performance of palm oil production is faltering in its mission by failing to establish strong performance standards on greenhouse gas emissions and pesticide use, argues a new statement issued by WWF, the initiative's biggest green supporter.



Malaysia may be home to more Asian tapirs than previously thought (photos)
(04/23/2013) You can't mistake an Asian tapir for anything else: for one thing, it's the only tapir on the continent; for another, it's distinct black-and-white blocky markings distinguishes it from any other tapir (or large mammal) on Earth. But still little is known about the Asian tapir (Tapirus indicus), including the number surviving. However, researchers in Malaysia are working to change that: a new study for the first time estimates population density for the neglected megafauna, while another predicts where populations may still be hiding in peninsular Malaysia, including selectively-logged areas.


Unidentified toxin caused the deaths of Borneo elephants
(04/18/2013) After three months, officials still don't know for certain what killed at least 14 Bornean elephants (Elephas maximus borneensis) in the Malaysian state of Sabah. However tests do indicate that the herd perished from a "caustic intoxicant," possibly ingested accidentally or just as easily intentionally poisoned. A distinct subspecies, Bornean elephants are the world's smallest with a population that has fallen to around 2,000 on the island.


Market figures out that geckos don't cure AIDS, but killing continues
(04/12/2013) Millions of tokay geckos continue to be traded for traditional medicine, despite waning belief that the colorful lizards are a cure for AIDS, reports a new study from TRAFFIC.


Sarawak to protect population of rarest orangutan sub-species
(04/10/2013) After facilitating large-scale logging and conversion of extensive areas of rainforest habitat, the government of Sarawak says it will protect a population of up to 200 of the world's rarest Bornean orangutans recently identified during field surveys by conservationists, reports the Wildlife Conservation Society (WCS).




Sumatran rhino population plunges, down to 100 animals
(04/08/2013) Less than 100 Sumatran rhinos survive in the world today, according to a bleak new population estimate by experts. The last survey in 2008 estimated that around 250 Sumatran rhinos survived, but that estimate now appears optimistic and has been slashed by 60 percent. However conservationists are responding with a major new agreement between the Indonesian and Malaysian governments at a recent summit by the International Union for Conservation of Nature's Species Survival Commission (IUCN SSC).



An insidious threat to tropical forests: over-hunting endangers tree species in Asia and Africa
(04/04/2013) A fruit falls to the floor in a rainforest. It waits. And waits. Inside the fruit is a seed, and like most seeds in tropical forests, this one needs an animal—a good-sized animal—to move it to a new place where it can germinate and grow. But it may be waiting in vain. Hunting and poaching has decimated many mammal and bird populations across the tropics, and according to two new studies the loss of these important seed-disperser are imperiling the very nature of rainforests.


Sumatran rhino found in Kalimantan after unseen in region for 20 years
(04/02/2013) Conservationists working to save the Sumatran rhino—one of the world's most imperiled mammals—heard good news this week as WWF-Indonesia has found evidence of at least one Sumatran rhino persisting in the Indonesian state of Kalimantan, located on the island of Borneo. Small populations of Sumatran rhinos (Dicerorhinus sumatrensis) survive on Sumatra and on Borneo (in the Malaysian state of Sabah), but this is the first time scientists have confirmed the presence of the notoriously shy animal in Kalimantan in over two decades.


NGO says Malaysian regulators should shut down two Sarawak companies after damning video
(03/26/2013) The fallout from a video by Global Witness exposing widespread corruption in Sarawak continues, as the Bruno Manser Fund, a European NGO, has called on the Companies Commission of Malaysia to "dereigster" land corporations highlighted in the video. The video purports to connect the head of Sarawak, Chief Minister Taib Mahmud, to illegal land deals on indigenous territory.


Controversial chief minister of Sarawak asked to step down until corruption allegations resolved
(03/22/2013) Following the release of video footage apparently linking Sarawak Chief Minister Taib Mahmud to kickbacks for forestry concessions, anti-corruption watchdog Transparency International is calling for the Malaysian leader to immediately resign from his post.



Ant communities more segregated in palm oil plantations than rainforest
(03/21/2013) Ants are an important ecological group in both degraded and natural habitats. They interact with many other species and mediate a range of ecological processes. These interactions are often interpreted in the context of ant mosaics, where dominant species form strict territories, keeping other ants out. This segregation between ant species is well-documented in monoculture plantations. Now new research published in Ecography has shown that these changes are driven by the replacement of rainforests with monocultures and not the arrival of non-native species.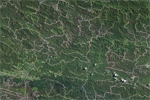 Video uncovers top level corruption in Sarawak over indigenous forests
(03/20/2013) Tax evasion, kick-backs, bribery, and corruption all make appearances in a shocking new undercover video by Global Witness that shows how top individuals in the Sarawak government may be robbing the state of revenue for their own personal gain. Anti-corruption groups have believed that corruption has been rife in the Malaysian state of Sarawak for decades, but Global Witness says their investigation offers undeniable proof.


Facing extinction, conservationists call emergency summit to save Sumatran rhinos
(03/17/2013) With the number of Sumatran Rhinoceros (Dicerorhinus sumatrensis) now under 200 and declining rapidly, a group of conservationists have organized an emergency summit to discuss courses of action to save the world's smallest remaining rhino from extinction.



Elephant woes: conservationists mixed on elephant actions at CITES
(03/14/2013) Conservationists couldn't agree if the glass was half-full or half-empty on action to protect elephants at the Convention on International Trade in Endangered Species (CITES) in Bangkok, Thailand. Elephants, especially in Africa, have faced a massive rise in poaching over the last decade with tens-of-thousands shot dead every year. Forests elephants in central Africa have been especially targeted: new research estimates that an astounding 60 percent of the world's forest elephants have been slaughtered for their tusks in the last ten years alone. While conservationists had hopes that CITES would move aggressively against elephant poaching, the results were a decidedly mixed-bag.



Norway's wealth fund dumps 23 palm oil companies under new deforestation policy
(03/11/2013) Norway's $700 billion pension fund continues to divest from companies linked to tropical deforestation, selling stakes in 23 palm oil producers last year, reports Rainforest Foundation Norway, an activist group that has led the campaign for divestment. The move by the Norwegian Government Pension Fund Global (GPFG) — the world's largest sovereign wealth fund — came after it revised its investment guidelines to include deforestation as a portfolio risk.



Malaysian NGOs boldly demand forest conservation action in Borneo
(02/28/2013) In an unusually bold statement catalyzed by the deaths of 14 rare elephants, six Malaysian NGOs today called on the Sabah state government to pursue 'a more conservation focused agenda' in managing the state's forests. The demand comes shortly after the death of 14 endangered pygmy elephants — thought poisoned by an oil palm plantation developer — thrust Sabah's environmental problems into the international spotlight.



Featured video: moving green, local energy forward in Southeast Asia
(02/25/2013) A new video highlights the work and drive of renewable energy proponents at the inaugural meeting of Southeast Asia Renewable Energy People's Assembly (SEAREPA) in the Malaysian state of Sabah. Held last year, the meeting brought together 80 organizations from 12 countries to discuss the potential and challenges of green energy in the region. The idea of SEAREPA came about after activists in Sabah successfully defeated plans for a coal-fired power plant to be built adjacent to old-growth rainforest and one of the world's most biodiverse coral reefs.


Madagascar and Malaysian Borneo nature pictures go online
(02/17/2013) Yesterday I posted over 10,000 new photos I took during late 2012 in Madagascar and Sabah, Malaysian Borneo. The pictures are available in the picture section of mongabay.com: travel.mongabay.com.



Catching Borneo's mysterious wild cats on film
(02/07/2013) In my childhood's biology books from the 50's, the Australian marsupial tiger Thylacine is classified rare but alive. Today we know that the last thylacine died in a Tasmanian zoo 7th September, 1936, after a century of intensive hunting encouraged by bounties. The local government had finally introduced official protection 59 days before the last specimen died. Despite the optimism in my old books, no more thylacines were ever found. No film of it in the wild exists.


Palm oil, paper, biofuels production on peatlands drive large GHG emissions
(01/31/2013) Degradation of peat swamps for oil palm and timber plantations is a substantially larger source of greenhouse gas emissions than previously believed, finds a new study published in the journal Nature.


Suggested reading - Books


Unless otherwise specified, this article was written by Rhett A. Butler [Bibliographic citation for this page]

Other resources

Contact me if you have suggestions on other rainforest-related environmental sites and resources for this country.



Image copyright Google Earth, MDA EarthSet, DigitalGlobe 2005

CIA-World Factbook Profile
FAO-Forestry Profile World Resources Institute
Last updated: 4 Feb 2006