NICARAGUA
Nicaragua Forest Figures

Forest Cover

---

Total forest area: 5,189,000 ha
% of land area: 42.7%

Primary forest cover: 1,849,000 ha
% of land area: 15.2%
% total forest area: 35.6%

Deforestation Rates, 2000-2005

---

Annual change in forest cover: -70,000 ha
Annual deforestation rate: -1.3%
Change in defor. rate since '90s: -17.3%
Total forest loss since 1990: -1,349,000 ha
Total forest loss since 1990:-20.6%

Primary or "Old-growth" forests
Annual loss of primary forests: n/a
Annual deforestation rate: n/a
Change in deforestation rate since '90s: n/a
Primary forest loss since 1990: n/a
Primary forest loss since 1990:0.0%

Forest Classification

---

Public: n/a
Private: n/a
Other: n/a
Use
Production: n/a
Protection: n/a
Conservation: 35.6%
Social services: n/a
Multiple purpose: 64.4%
None or unknown: n/a

Forest Area Breakdown

---

Total area: 5,189,000 ha
Primary: 1,849,000 ha
Modified natural: 3,289,000 ha
Semi-natural: n/a
Production plantation: 51,000 ha
Production plantation: n/a

Plantations

---

Plantations, 2005: 51,000 ha
% of total forest cover: 1%
Annual change rate (00-05): 1,000,000 ha

Carbon storage

---

Above-ground biomass: 1,154 M t
Below-ground biomass: 278 M t

Area annually affected by

---

Fire: n/a
Insects: n/a
Diseases: 33,000 ha

Number of tree species in IUCN red list

---

Number of native tree species: 1,000
Critically endangered: 3
Endangered: 16
Vulnerable: 20

Wood removal 2005

---

Industrial roundwood: 106,000 m3 o.b.
Wood fuel: 1,740,000 m3 o.b.

Value of forest products, 2005

---

Industrial roundwood: $8,480,000
Wood fuel: $34,800,000
Non-wood forest products (NWFPs): n/a
Total Value: $43,280,000


More forest statistics for Nicaragua


Nicaragua has some of the most extensive rainforests in Central America, even though most of the forests been cleared for agriculture, cattle grazing, and commercial logging, and by forest fires. The restructuring of the economy to repay foreign debts is said to be contributing to the destruction of the countries' natural resources. Overall, Nicaragua lost 21 percent of its forest cover between 1990 and 2005, though its deforestation rate has fallen 17 percent since the close of the 1990s.

In the mid- to late 1990s, the government granted a number of logging concessions that significantly increased forest degradation. By 1998 the loss of forest was substantial enough for Nicaragua's president to issue a decree banning the logging of cedar, mahogany, and bombox trees for a five-year period. The decree canceled existing logging permits for these timber species. Nevertheless, Nicaragua's forests continue to suffer from illegal logging operations. Today, by one estimate, illegal logging constitutes about half of total timber production. The trade feeds corruption and has known links to criminal syndicates and gangs.

A second threat to Nicaragua's rainforests is mining. The use of open-pit mines in the San Juan rivershed is of particular concern to environmentalists.

Deforestation was cited as a contributing factor to the widespread damage caused by Hurricane Mitch in 1998. Aerial surveys conducted after the storm indicated that landslides occurred more frequently on hillsides that had been cleared of their vegetation for agriculture and human settlements. Naturally vegetated hillsides were found to suffer fewer mudslides.

Nicaragua's government has encouraged the development of forest plantations, which have expanded from 4,000 hectares in 1990 to more than 50,000 hectares by 2005. About 6 percent of the country is under some form of protection.

Recent articles | Nicaragua news updates | XML

Central America's largest forest under siege by colonists
(05/06/2013) In the last four years, invading land speculators and peasants have destroyed 150,000 hectares (370,000 acres) of rainforest in Nicaragua's Bosawás Biosphere Reserve, according to the Mayangna and Miskito indigenous peoples who call this forest home. Although Nicaragua recognized the land rights of the indigenous people in 2007, the tribes say the government has not done near-enough to keep illegal settlers out despite recent eviction efforts.


Dry forests disappearing faster than rainforests in Latin America
(08/21/2012) Countries across Latin America lost 78,000 square kilometers of subtropical and tropical dry broadleaf forests between 2001 and 2010, according to a new satellite-based assessment published in the journal Biotropica.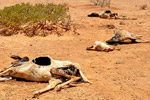 Earth systems disruption: Does 2011 indicate the "new normal" of climate chaos and conflict?
(12/21/2011) The year 2011 has presented the world with a shocking increase in irregular weather and disasters linked to climate change. Just as the 2007 "big melt" of summer arctic sea ice sent scientists and environmentalists scrambling to re-evaluate the severity of climate change, so have recent events forced major revisions and updates in climate science.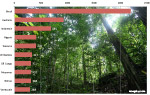 Loss of old growth forest continues
(10/06/2010) A new global assessment of forest stocks by the U.N. Food and Agriculture Organization (FAO) shows continuing loss of primary forests since 2005 despite gains in the extent of protected areas. FAO's Global Forest Resources Assessment 2010 reveals some 13 million hectares of forest were cleared between 2000 and 2010, down from around 16 million hectares per year during the 1990s. Loss of primary forest—mostly a consequence of logging—averaged 4.2 million hectares per year, down from 4.7 million hectares per year in the 1990s.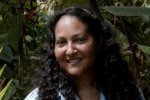 How an agricultural revolution could save the world's biodiversity, an interview with Ivette Perfecto
(05/04/2010) Most people who are trying to change the world stick to one area, for example they might either work to preserve biodiversity in rainforests or do social justice with poor farmers. But Dr. Ivette Perfecto was never satisfied with having to choose between helping people or preserving nature. Professor of Ecology and Natural Resources at the University of Michigan and co-author of the recent book Nature's Matrix: The Link between Agriculture, Conservation and Food Sovereignty, Perfecto has, as she says, "combined her passions" to understand how agriculture can benefit both farmers and biodiversity—if done right.


Felix Death Toll Washes Up on Coastline
(09/07/2007) Nicaraguan and Honduran officials have announced that upwards of 100 people are confirmed dead, and another 120 still unaccounted for after Hurricane Felix made landfall earlier this week.


Felix: first time two Category-5 storms hit land in same season
(09/04/2007) Hurricane Felix made landfall in Nicaragua around 7:45 a.m. Eastern Time as a Category 5 storm with top winds at 160 mph (260 km/h), according to the U.S. National Hurricane Center.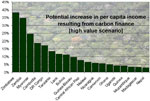 Avoided deforestation could send $38 billion to third world under global warming pact
(11/01/2006) Avoided deforestation will be a hot point of discussion at next week's climate meeting in Nairobi, Kenya. Already a coalition of 15 rainforest nations have proposed a plan whereby industrialized nations would pay them to protect their forests to offset greenhouse gas emissions. Meanwhile, last month Brazil -- which has the world's largest extent of tropical rainforests and the world's highest rate of forest loss -- said it promote a similar initiative at the talks. At stake: potentially billions of dollars for developing countries. When trees are cut greenhouse gases are released into the atmosphere -- roughly 20 percent of annual emissions of such heat-trapping gases result from deforestation and forest degradation. Avoided deforestation is the concept where countries are paid to prevent deforestation that would otherwise occur. Policymakers and environmentalists alike find the idea attractive because it could help fight climate change at a low cost while improving living standards for some of the world's poorest people and preserving biodiversity and other ecosystem services. A number of prominent conservation biologists and development agencies including the World Bank and the U.N. have already endorsed the idea.


Forest fires burn in Central America
(04/10/2006) Hundreds of fires are burning across Central America according to NASA satellite images and reports from the ground. Fires have been detected in Mexico, Guatemala, El Salvador, Honduras, and Nicaragua.


Rainforests worth $1.1 trillion for carbon alone in Coalition nations
(11/29/2005) If a coalition of developing countries has its way, there could soon be new forests sprouting up in tropical regions. The group of ten countries, led by Papua New Guinea, has proposed that wealthy countries pay them to preserve their rainforests. The Coalition for Rainforest Nations argues that all countries should pay for the benefits -- from carbon sequestration to watershed protection -- that tropical rainforests provide.


Sea turtles protected in Costa Rica are killed in Nicaragua
(07/26/2005) Sea turtles that receive the highest protection in Costa Rica and other neighboring countries are dying by the thousands at the hands of unregulated - and unsustainable - commercial fishing in Nicaragua, according to a study by the Bronx Zoo based Wildlife conservation Society.


Suggested reading - Books


Unless otherwise specified, this article was written by Rhett A. Butler [Bibliographic citation for this page]

Other resources

Contact me if you have suggestions on other rainforest-related environmental sites and resources for this country.



Image copyright Google Earth, MDA EarthSet, DigitalGlobe 2005

CIA-World Factbook Profile
FAO-Forestry Profile



Last updated: 6 Feb 2006