VIETNAM

[an error occurred while processing this directive] Ravaged by years of war which brought napalm, millions of tons of explosives and land mines, and intense fighting throughout forest areas, Vietnam's rainforests have been seriously damaged. The use of chemical defoliants during the war was particularly destructive and some areas still show signs of damage.

Today, Vietnam's breakneck economic growth has taken a heavy toll on its natural forests. Between 1990 and 2005, the country lost a staggering 78 percent of its primary forests, leaving it with only 85,000 hectares of old-growth forest (0.66 percent of its forest cover or 0.26 percent of its total land cover). The total loss of forest (38 percent during that period) has been moderate, but still is among the highest in the world. The good news is that deforestation appears to be slowing in Vietnam. Since the close of the 1990s, average annual deforestation rates have fallen by 18 percent.

Much of Vietnam's forest clearing results from commercial agriculture and subsistence activities, notably small-scale agriculture and fuelwood collection. The government has tried to stem forest loss by promoting a massive reforestation project which was initiated in 1986. Since 1990, the area covered by plantations has expanded from 967,000 hectares to more than 2.7 million hectares.

Mining is also a threat to Vietnam's forest, but on a much smaller scale. Agricultural fires can spread into forest areas during particularly dry years, especially under el Niño conditions.

The government has blamed deforestation for worsening soil erosion and floods—though the flood link is tenuous and inundations are more likely the result of poor government policies regarding land settlement than actual forest loss.

Recent articles | Vietnam news updates | XML

Mekong region has lost a third of its forests in 30 years, may lose another third by 2030
(05/03/2013) The Greater Mekong region of Cambodia, Laos, Myanmar (Burma), Thailand and Vietnam will lose a third of its remaining forest cover by 2030 unless regional governments improve management of natural resources and transition toward a greener growth model, warns a new report issued by WWF.



The river of plenty: uncovering the secrets of the amazing Mekong
(04/23/2013) Home to giant catfish and stingrays, feeding over 60 million people, and with the largest abundance of freshwater fish in the world, the Mekong River, and its numerous tributaries, brings food, culture, and life to much of Southeast Asia. Despite this, little is known about the biodiversity and ecosystems of the Mekong, which is second only to the Amazon in terms of freshwater biodiversity. Meanwhile, the river is facing an existential crisis in the form of 77 proposed dams, while population growth, pollution, and development further imperil this understudied, but vast, ecosystem.


Cobra bust in Vietnam
(04/23/2013) Authorities in Vietnam arrested a man who they say was transporting 53 king cobras — a protected snake species — in his car, reports the Associated Press.


Rhino horn madness: over two rhinos killed a day in South Africa
(04/22/2013) Rhino poachers have killed 232 rhinos during 2013 so far in South Africa, reports Annamiticus, which averages out to 2.1 a day. The country has become a flashpoint for rhino poaching as it holds more rhinos than any other country on Earth. Rhinos are being slaughter for their horns, which are believed to be a curative in Chinese traditional medicine, although there is no evidence this is so.



The beautiful amphibian from Hell: scientists discover new crocodile newt in Vietnam (photos)
(03/19/2013) Researchers have discovered a new species of Vietnamese salamander that looks like it was birthed from an abyssal volcano. Found tucked away in Tokyo's National Museum of Nature and Science, the scientists described the species in the new edition of Current Herpetology. Coal-black with orange-tinted toes, the new crocodile newt (in the genus Tylototriton) was determined to be a new species when it showed morphological and genetic differences from near relatives. Despite its remarkable appearance, the researchers say these are typical colors for crocodile newts.



Elephant woes: conservationists mixed on elephant actions at CITES
(03/14/2013) Conservationists couldn't agree if the glass was half-full or half-empty on action to protect elephants at the Convention on International Trade in Endangered Species (CITES) in Bangkok, Thailand. Elephants, especially in Africa, have faced a massive rise in poaching over the last decade with tens-of-thousands shot dead every year. Forests elephants in central Africa have been especially targeted: new research estimates that an astounding 60 percent of the world's forest elephants have been slaughtered for their tusks in the last ten years alone. While conservationists had hopes that CITES would move aggressively against elephant poaching, the results were a decidedly mixed-bag.


Captive frogs may be spreading diseases to wild cousins across Southeast Asia
(03/07/2013) Scientists have documented a series of links between exotic frogs for trade and diseases in wild frogs in Southeast Asia, including the first documented case of the chytrid fungus—a virulent and lethal disease—in Singapore. According to researchers writing in a new study in EcoHealth, frogs imported into Southeast Asia as pets, food, or traditional medicine are very likely spreading diseases to wild populations.



Pity the pangolin: little-known mammal most common victim of the wildlife trade
(02/11/2013) Last year tens-of-thousands of elephants and hundreds of rhinos were butchered to feed the growing appetite of the illegal wildlife trade. This black market, largely centered in East Asia, also devoured tigers, sharks, leopards, turtles, snakes, and hundreds of other animals. Estimated at $19 billion annually, the booming trade has periodically captured global media attention, even receiving a high-profile speech by U.S. Secretary of State, Hillary Clinton, last year. But the biggest mammal victim of the wildlife trade is not elephants, rhinos, or tigers, but an animal that receives little notice and even less press: the pangolin. If that name doesn't ring a bell, you're not alone.


Cute animal picture of the day: white-cheeked gibbon baby
(01/16/2013) A northern white-cheeked gibbon pair (Nomascus leucogenys) at the Wildlife Conservation Society's (WCS) Bronx Zoo have given birth to a brand new infant. This is the mother gibbon's 11th infant.



Photos: Neon blue dragon discovered in Vietnamese rainforest
(01/15/2013) German and Russian biologists have discovered a stunning new species of lizard in Vietnam. The species, dubbed Calotes bachae, is described in a recent issue of the journal Zootaxa. Calotes bachae is a type of agama, a group of lizards commonly known as 'forest dragons.'


Rhino poaching hits new record in 2012
(01/11/2013) 668 rhinos were killed in South Africa during 2012 according to new figures released by the South African government. The total, which represents a 49 percent rise over the 448 killed in 2011, reveals the heavy toll the black market trade in rhino horn is taking on one of Africa's best known and most endangered animals.



New giant flying frog discovered near city of 9 million
(01/09/2013) Jodi Rowley is no stranger to discovering new amphibians—she's helped describe over 10 in her short career thus far—but still she was shocked to discover a new species of flying frog less than 100 kilometers from a major, bustling Southeast Asian metropolis, Ho Chi Minh City. Unfortunately, the new frog, dubbed Helen's tree frog (Rhacophorus helenae), may be on the verge of extinction, according to the description published in the Journal of Herpetology.


Pictures: 126 new species discovered in Greater Mekong region last year
(12/18/2012) Some 126 new species were described in Asia'a Mekong region last year, notes a new report published by the World Wildlife Fund (WWF).


Pledge to end wildlife trafficking for Wildlife Conservation Day
(12/04/2012) Today has been dubbed the first ever global Wildlife Conservation Day. To honor it, a coalition of conservation groups—including WWF and Wildlife Conservation Society (WCS)—are working to raise awareness of illegal wildlife trafficking. Poaching for traditional medicine, bushmeat, and other products has put innumerable species at risk, including tigers, rhinos, sharks, and elephants.


China and India plan 818 new coal plants
(11/26/2012) Even as the clamor to reduce greenhouse gas emissions reaches a new high—echoed recently by such staid institutions as the World Bank and the International Energy Agency (IEA)—a new analysis by the World Resources Institute (WRI) finds that 818 new coal-fired plants are under proposal in China and India. In all 1,199 new coal-fired plants are currently planned worldwide, according to the report, totaling 1.4 million megawatts of energy.


Controversial dam gets approval in Laos
(11/07/2012) Laos has given approval to the hugely-controversial $3.5 billion Xayaburi Dam on the Mekong River, reports the BBC. The massive dam, which would provide 95 percent of its energy production to Thailand, has been criticized for anticipated impacts on the river's fish populations, on which many locals depend.


South Africa hits another new record in rhino killings
(10/18/2012) Four hundred and fifty-five rhinos have been killed by poachers in South Africa since the beginning of the year. The number surpasses the record set last year (448) and proves that national efforts to stem poaching have not yet made a dent in actual killings. The mass killing has been spurred on by high demand for powdered rhino horn in Vietnam and China. A traditional curative in Asia, rhino horn has no medicinal properties according to scientists.



The world's 25 most endangered primates: nearly a quarter in Madagascar
(10/15/2012) A coalition of conservation groups released the biannual Top 25 Primates list today, including nine species not appearing on the 2010 list, at the UN's Convention on Biological Diversity (CBD) in Hyderabad, India. Madagascar tops the list as home to the most threatened primates, including six on the list. Following Madagascar, Vietnam contains five, Indonesia three, and Brazil two. In all, over half (54 percent) of the world's primates, which have been evaluated, are considered threatened by the IUCN Red List.



The riot over rhinos: how a luxury and illegal commodity is driving the slaughter of one of the world's iconic megafauna
(10/15/2012) 23,680 = the estimated number of wild rhinoceroses in South Africa. 35,000,000 = the number of American dollars generated by rhino hunting in South Africa. 97% = the percentage increase in illegally-hunted rhinos in 2011 from the national average in 1990. 30,000 = the number of pounds of rhino horns confiscated from poachers since 2010. 65 = the number of horns that have been stolen in South Africa from public display. 430...the number of rhinos killed this year, and counting...


Corruption still plundering forests in Laos for furniture
(09/26/2012) The forests of Lao are still suffering from widespread destruction with the government turning a blind eye to a thriving black market logging trade on the border of Laos and Vietnam, according to an update report by the Environmental Investigation Agency (EIA). Last year, the EIA found that powerful players, including the Vietnamese military, were plundering Laos of its forests for raw logs. Smuggled from Laos into Vietnam, the raw logs are crafted into furniture, which are eventually exported to Europe and the U.S. Now, over a year later a new report finds little has changed.



New website highlights the plight of the pangolin
(09/25/2012) Scaly, insect-devouring, nocturnal, and notoriously shy, pangolins are strange mammals who remain unknown to many. But they are facing a major crisis as they are stolen from the wild in East Asia to serve as meat or traditional medicine. In Asia, two of the four species are now listed as Endangered due largely to poaching. Now, a new expert group through the International Union for the Conservation of Nature (IUCN) aims to work toward better research and conservation of the world's imperiled pangolins, starting with launching a new website, PangolinSG.


Yuppies are killing rhinos, tigers, elephants
(09/07/2012) Yuppies, not elderly rural consumer, are driving the trade that is decimating some of the world's most iconic endangered species, including tigers, elephants, rhinos, pangolins, and bears, said experts meeting at a workshop in Vietnam.



Mekong dam spree could create regional food crisis
(08/27/2012) Fish are a hugely important protein source for many people around the world. This is no more evident than along the lower Mekong River delta where an estimated 48 million people depend directly on the river for food and livelihoods. But now a new study in Global Environmental Change cautions that 11 planned hydroelectric dams in the region could cut vital fish populations by 16 percent while putting more strain on water and land resources.


'Penis-headed' fish discovered in Vietnam
(08/27/2012) A bizarre penis-headed fish has been discovered in Vietnam, according to a new paper published in the journal Zootaxa.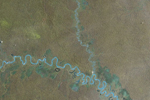 Vietnam buys stakes in controversial oil blocks threatening Peru's most vulnerable indigenous people
(07/11/2012) Vietnam's state oil and gas company, PetroVietnam Exploration and Production (PVEP), has announced its intention to acquire a major stake in controversial oil operations in the remote Peruvian Amazon. This area, known as Lot 67, is one of the most biodiverse in the world and home to indigenous people living without regular contact with outsiders, sometimes dubbed 'isolated' or 'uncontacted', who could be decimated by contact with oil company workers because they are highly vulnerable to disease.


Suggested reading - Books


Unless otherwise specified, this article was written by Rhett A. Butler [Bibliographic citation for this page]

Other resources

Contact me if you have suggestions on other rainforest-related environmental sites and resources for this country.



Image copyright Google Earth, MDA EarthSet, DigitalGlobe 2005

CIA-World Factbook Profile
FAO-Forestry Profile



Last updated: 4 Feb 2006