Amazon Destruction
By Rhett Butler
[citation]

Since 1970 over 700,000 square kilometers (333,000 square miles) of Amazon rainforest have been destroyed in Brazil. Why is the Brazilian Amazon being destroyed?

Unlike some other parts of the world where most deforestation as historically resulted from subsistence agriculture, in Brazil the majority of forest loss can be attributed commercial and industrial activities, principally forest clearing for cattle pasture. In fact, today more than two-thirds of deforestation in the Brazilian Amazon is for cattle ranching.

In Amazon countries outside Brazil, the trend is increasingly similar: commercial ranching and agriculture are displacing subsistence farming as the dominant driver of deforestation.

Several trends are contributing to the rise in industrial conversion in the Amazon rainforest:
Increased government incentives in the form of loans and infrastructure spending, including roads and dams;
Scaled-up private sector finance due to growing interest in "emerging markets" and rising domestic wealth;
Surging demand for commodities like beef, soy, sugar, and palm oil
Direct drivers of deforestation in Amazon countries
Cattle ranching

Cattle ranching is the leading cause of deforestation in the Amazon rainforest. In Brazil, this has been the case since at least the 1970s: government figures attributed 38 percent of deforestation from 1966-1975 to large-scale cattle ranching. Today the figure in Brazil is closer to 70 percent. Most of the beef is destined for urban markets, whereas leather and other cattle products are primarily for export markets.



Causes of deforestation in the Amazon


Cattle ranching
65-70%
Small-scale, subsistence agriculture
20-25%
Large-scale, commercial agriculture
5-10%
Logging, legal and illegal
2-3%
Fires, mining, urbanization, road construction, dams
1-2%
Selective logging and fires that burn under the forest canopy commonly result in forest degradation, not deforestation. Therefore these factor less in overall deforestation figures.





The above pie chart showing deforestation in the Amazon by cause is based on the median figures for estimate ranges.


But production of beef, leather and other cattle products isn't the only reason for converting rainforest into artificial grasslands. In a region where land prices are appreciating quickly, cattle ranching is used as a vehicle for land speculation, much of which is illegal. Forestland has little value—but cleared pastureland can be used to produce cattle or sold to large-scale farmers, including soy planters.

However the situation — at least in the Brazilian Amazon — may be starting to change. Since 2009 major cattle buyers and the Brazilian government — pushed by environmental campaigners — have cracked down on deforestation for cattle production. State-run banks are now mandating landowners register their properties for environmental compliance in order to gain access to low-interest loans. Meanwhile major slaughterhouses have pledged stricter controls on their cattle sourcing to ensure they aren't driving deforestation or the use of slave labor on ranches.

Such trends have yet to emerge in Peru, Bolivia, and Colombia, where cattle ranching remains a major driver of Amazon forest loss.


Colonization and subsequent subsistence agriculture

Historically, subsistence agriculture has been an important cause of deforestation in the Amazon. Small-scale agriculture has often been facilitated by government colonization programs aiming to alleviate urban population pressure by redistributing or granting rural land to the poor. In some cases these programs have failed to meet their development goals while simultaneously unleashing an environmental Armageddon.

For example in the 1970's, Brazil's military dictatorship expanded its ambitious colonization program centered around the construction of the 2,000-mile Trans-Amazonian Highway, which would bisect the Amazon, opening rainforest lands to (1) settlement by poor farmers from the crowded, drought-plagued north and (2) enabling the exploitation of timber and mineral resources. Under the program, colonists would be granted a 250-acre lot, six-months' salary, and easy access to agricultural loans in exchange for settling along the highway and converting the surrounding rainforest into agricultural land. The plan would grow to cost Brazil US$65,000 (1980 dollars) to settle each family.

The project was plagued from the start. The sediments of the Amazon Basin rendered the highway unstable and subject to inundation during heavy rains, blocking traffic and leaving crops to rot. Harvest yields for poor farmers were dismal due to poor training and inadequate soils, which were quickly exhausted necessitating more forest clearing.. Logging was difficult due to the low density of commercially exploitable trees. Rampant erosion, up to 40 tons of soil per acre (100 tons/ha) occurred after clearing. Many colonists, unfamiliar with banking and lured by easy credit, went deep into debt.

Adding to the debacle was the environmental cost of the project. After the construction of the Trans-Amazonian Highway, Brazilian deforestation accelerated to levels never before seen.


Small scale deforestation in the Colombian Amazon
Commercial agriculture

After the commercialization of a new variety of soybean developed by Brazilian scientists to flourish in rainforest climate, soy emerged as one of the most important contributors to deforestation in the Brazilian Amazon from the 1990's through the mid-2000's.

Soy was both a direct and indirect deforestation. While forest was converted directly for soy fields, the crop's impact on rainforests was much larger, providing an impetus for new highways, driving up land prices and thereby encouraging land speculation, and encouraging ranchers and small farmers to move deeper into rainforest areas.

But the situation in Brazil has changed significantly since 2006, when a high profile campaign by Greenpeace forced Brazil's largest soy producers to commit to avoiding deforestation for new production. However deforestation for soy is still widespread in Bolivia and Paraguay.

Meanwhile other forms of commercial agriculture, including rice, corn, and sugar cane, also contribute to deforestation in the Amazon, both directly through forest conversion and indirectly by driving up land values.


Soy in the Brazilian Amazon
Logging

In theory, logging in the Amazon is controlled by strict licensing which allows timber to be harvested only in designated areas, but in practice, illegal logging remains widespread in Brazil and Peru.

Logging in the Amazon is closely linked with road building. Studies by the Environmental Defense Fund show that areas that have been selectively logged are eight times more likely to be settled and cleared by shifting cultivators than untouched rainforests because of access granted by logging roads. Logging roads give colonists access to remote rainforest areas.


Logging in the Amazon
Other causes of forest loss in the Amazon

Historically, hydroelectric projects have flooded vast areas of Amazon rainforest. The Balbina dam flooded some 2,400 square kilometers (920 square miles) of rainforest when it was completed. Today dams drive deforestation by powering industrial mining and farming projects. Hundreds of dams are planned in the Amazon basin over the next 20 years.

Mining has had a substantial impact in the Amazon. High mineral and precious metal prices has spurred unprecedented invasions of rainforest lands across Brazil, Venezuela, Colombia, French Guiana, Suriname, Guyana, and Peru. A 2013 study found that the area torn up for small-scale gold mining increased 400 percent in 13 years.

Oil and gas development is fueling environmental concerns in the Western Amazon. Large blocks of rainforest have been granted for exploration and exploitation licenses in recent years.


Gold mining in the Peruvian Amazon
Pictures of Deforestation in the Amazon






(more on deforestation)



Recent news on Amazon deforestation [more news]

The making of Amazon Gold: once more unto the breach

(02/19/2014) When Sarah duPont first visited the Peruvian Amazon rainforest in the summer of 1999, it was a different place than it is today. Oceans of green, tranquil forest, met the eye at every turn. At dawn, her brain struggled to comprehend the onslaught of morning calls and duets of the nearly 600 species of birds resounding under the canopy. Today, the director of the new award-winning film, Amazon Gold, reports that "roads have been built and people have arrived. It has become a new wild west, a place without law. People driven by poverty and the desire for a better life have come, exploiting the sacred ground."


High-living frogs hurt by remote oil roads in the Amazon

(01/14/2014) Often touted as low-impact, remote oil roads in the Amazon are, in fact, having a large impact on frogs living in flowers in the upper canopy, according to a new paper published in PLOS ONE. In Ecuador's Yasuni National Park, massive bromeliads grow on tall tropical trees high in the canopy and may contain up to four liters of standing water. Lounging inside this micro-pools, researchers find a wide diversity of life, including various species of frogs. However, despite these frogs living as high as 50 meters above the forest floor, a new study finds that proximity to oil roads actually decreases the populations of high-living frogs.


Brazil begins evicting illegal settlers from hugely-imperiled indigenous reserve

(01/06/2014) Months after closing sawmills on the fringes of an indigenous reserve for the hugely-imperiled Awá people, the Brazil government has now moved into the reserve itself to evict illegal settlers in the eastern Amazon. According to the NGO Survival International, Brazil has sent in the military and other government agents to deal with massive illegal settlements on Awá land for logging or cattle.


Top 10 HAPPY environmental stories of 2013

(12/19/2013) China begins to tackle pollution, carbon emissions: As China's environmental crisis worsens, the government has begun to unveil a series of new initiatives to curb record pollution and cut greenhouse emissions. The world's largest consumer of coal, China's growth in emissions is finally slowing and some experts believe the nation's emissions could peak within the decade. If China's emissions begin to fall, so too could the world's.


Scientists make one of the biggest animal discoveries of the century - a new tapir

(12/16/2013) In what will likely be considered one of the biggest (literally) zoological discoveries of the Twenty-First Century, scientists today announced they have discovered a new species of tapir in Brazil and Colombia. The new mammal, hidden from science but known to local indigenous tribes, is actually one of the biggest animals on the continent, although it's still the smallest living tapir. Described in the Journal of Mammology, the scientists have named the new tapir Tapirus kabomani after the name for 'tapir' in the local Paumari language: Arabo kabomani.


Highlighted news articles on Amazon deforestation [more news]

Why is Amazon deforestation climbing?


(11/17/2013) The 28 percent increase in deforestation in the Brazilian Amazon over last year that was reported this week is bad news, but it is not surprising. It is bad news because the decline in deforestation since 2005 has given us the single largest contribution to climate change mitigation on the planet, far surpassing the reductions in emissions achieved by any Annex 1 country under the Kyoto Protocol. Brazil's achievement is particularly noteworthy because it did not come at the expense of agricultural production; beef and soybean production continued to grow.


Continued deforestation in the Amazon may kill Brazil's agricultural growth

(05/09/2013) Continuing deforestation in the Amazon rainforest could undermine agricultural productivity in the region by reducing rainfall and boosting temperatures, warns a new study published in the journal Environmental Research Letters.


108 million ha of Amazon rainforest up for oil and gas exploration, development

(12/08/2012) Concessions for oil and gas exploration and extraction are proliferating across Amazon countries, reports a comprehensive new atlas of the region.


Amazon has nearly 100,000 km of roads

(12/08/2012) The Amazon Basin has 96,500 kilometers of roads, nearly two-thirds of which are unpaved, reports a comprehensive new atlas of the region, which contains the world's largest rainforest.


Mining boom in the Amazon

(12/08/2012) The world's largest rainforest is in the midst of a mining boom fueled by high mineral prices, reveals a new assessment of the Amazon's resources.


New forest map shows 6% of Amazon deforested between 2000 and 2010


(09/21/2012) An update to one of the most comprehensive maps of the Amazon basin shows that forest cover across the world's largest rainforest declined by about six percent between 2000 and 2010. But the map also reveals hopeful signs that recognition of protected areas and native lands across the eight countries and one department that make up the Amazon is improving, with conservation and indigenous territories now covering nearly half of its land mass.


Will mega-dams destroy the Amazon?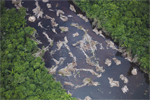 (04/18/2012) More than 150 new dams planned across the Amazon basin could significantly disrupt the ecological connectivity of the Amazon River to the Andes with substantial impacts for fish populations, nutrient cycling, and the health of Earth's largest rainforest, warns a comprehensive study published in the journal PLoS ONE. Scouring public data and submitting information requests to governments, researchers Matt Finer of Save America's Forests and Clinton Jenkins of North Carolina State University documented plans for new dams in Bolivia, Brazil, Colombia, Ecuador, and Peru.


Brazil can eliminate deforestation by 2020, says governor of giant Amazon state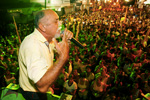 (04/05/2012) Brazil can reduce Amazon deforestation to zero by 2020 while boosting rural livelihoods and maintaining healthy economic growth, the governor of Pará told mongabay.com on the sidelines of the Skoll World Forum, a major conference on social entrepreneurship, last week. Governor Simao Jatene is hopeful that a revolution in land management and governance can turn the tide in Pará, a state that is three times the size of California and has lost more Amazon forest -- 90,000 sq km of Amazon forest since 1996 -- over the past decade-and-a-half than any other in Brazil.


As Amazon deforestation falls, food production rises

(01/09/2012) A sharp drop in deforestation has been accompanied by an increase in food production in the Brazilian state of Mato Grosso, reports a new study published in the journal Proceedings of the National Academy of Science. The research argues that policy interventions, combined with pressure from environmental groups, have encouraged agricultural expansion in already-deforested areas, rather than driving new forest clearing.


Could palm oil help save the Amazon?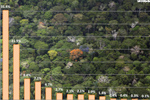 (06/14/2011) For years now, environmentalists have become accustomed to associating palm oil with large-scale destruction of rainforests across Malaysia and Indonesia. Campaigners have linked palm oil-containing products like Girl Scout cookies and soap products to smoldering peatlands and dead orangutans. Now with Brazil announcing plans to dramatically scale-up palm oil production in the Amazon, could the same fate befall Earth's largest rainforest? With this potential there is a frenzy of activity in the Brazilian palm oil sector. Yet there is a conspicuous lack of hand wringing by environmentalists in the Amazon. The reason: done right, oil palm could emerge as a key component in the effort to save the Amazon rainforest. Responsible production there could even force changes in other parts of the world.


Future threats to the Amazon rainforest

(07/31/2008) Between June 2000 and June 2008, more than 150,000 square kilometers of rainforest were cleared in the Brazilian Amazon. While deforestation rates have slowed since 2004, forest loss is expected to continue for the foreseeable future. This is a look at past, current and potential future drivers of deforestation in the Brazilian Amazon.


Subtle threats could ruin the Amazon rainforest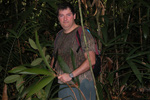 (11/07/2007) While the mention of Amazon destruction usually conjures up images of vast stretches of felled and burned rainforest trees, cattle ranches, and vast soybean farms, some of the biggest threats to the Amazon rainforest are barely perceptible from above. Selective logging -- which opens up the forest canopy and allows winds and sunlight to dry leaf litter on the forest floor -- and 6-inch high "surface" fires are turning parts of the Amazon into a tinderbox, putting the world's largest rainforest at risk of ever-more severe forest fires. At the same time, market-driven hunting is impoverishing some areas of seed dispersers and predators, making it more difficult for forests to recover. Climate change -- an its forecast impacts on the Amazon basin -- further looms large over the horizon.



THE AMAZON RAINFOREST

For kids
Multi-media

THE AMAZON
ADVERTISEMENT
KEY ARTICLES
RAINFORESTS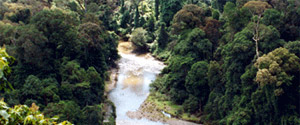 ADVERTISEMENT
FOR KIDS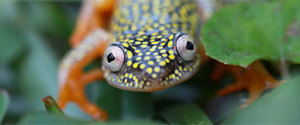 MONGABAY.COM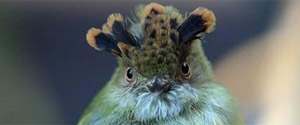 Share