People in the Amazon Rainforest
By Rhett Butler
[citation]

(more on rainforest people)

The Amazon has a long history of human settlement. Contrary to popular belief, sizable and sedentary societies of great complexity existed in the Amazon rainforest [Amazon Civilization Before Columbus]. These societies produced pottery, cleared sections of rainforest for agriculture, and managed forests to optimize the distribution of useful species. The notion of a virgin Amazon is largely the result of the population crash following the arrival of the Europeans in the sixteenth century. Studies suggest that 11.8 percent of the Amazon's terra firme forests are anthropogenic in nature resulting from the careful management of biodiversity by indigenous people. However, unlike those using current cultivation techniques, these Amazonians were attuned to the ecological realities of their environment from five millennia of experimentation, and they understood how to sustainably manage the rainforest to suit their needs. They saw the importance of maintaining biodiversity through a mosaic of natural forests, open fields, and sections of forest managed so as to be dominated by species of special interest to humans.

Many of these populations existed along whitewater rivers where they had good means of transportation, excellent fishing, and fertile floodplain soils for agriculture. However, when Europeans arrived, these were the first settlements to be affected, since Europeans used the major rivers as highways to the interior. In the first century of European presence, the Amerindian population was reduced by 90 percent. Most of the remaining peoples lived in the interior of the forest: either pushed there by the Europeans or traditionally living there in smaller groups.

From Pizarro's conquest of the Inca empire until the end of the Brazilian rubber boom around the beginning of World War I, the Spanish and Portuguese, in the name of Catholicism with the blessing of popes, continued the long tradition of abuse against these people—one that would be continued by colonists, rubber tappers, and land developers.

Amazonians Today


Largest Cities in the Amazon:
The bulk of the human population in the Amazon Basin is found in a cities which have emerged from the surrounding rainforest to become significant population centers. Outside the cities and towns, the Amazon is sparsely populated.


| | | |
| --- | --- | --- |
| City | Country | Urban Population |
| Belem | Brazil | 1,912,600 |
| Manaus | Brazil | 1,524,600 |
| Iquitos | Peru | 349,300 |
| Macapa | Brazil | 301,600 |
| Porto Velho | Brazil | 292,000 |
| Santarem | Brazil | 192,300 |
Today, despite the population decimation, natives peoples still live in American rainforests, although virtually all have been affected by the outside world. Instead of wearing traditional garb of loin cloths, most Amerindians wear western clothes, and many use metal pots, pans, and utensils for everyday life. Some groups make handicrafts to sell to the boatloads of tourists that pass through, while others make routine trips to the city to bring foods and wares to market. Almost no native group obtains the majority of its food by traditional nomadic hunting and gathering. Nearly all cultivate crops, with hunting, gathering, and fishing serving as a secondary or supplementary food source. Usually a family has two gardens: a small house garden with a variety of plants, and a larger plantation which may be one hectare in area planted with bananas, manioc, or rice. These plantations are created through the traditional practice of slash and burn, a method of forest clearing that is not all that damaging to the forest if conducted in the traditional manner.

Today almost no forest Amerindians live in their fully traditional ways. Perhaps only a few small groups in the Amazon basin can still claim to do so. One of these, the Tageri (part of the Waorani group), is highly threatened by oil development in Ecuador. Its plight has become an international battle among environmentalists, human rights activists, the government, and the oil industry.

Indian social mobilization of American indigenous peoples has attained the highest organization of any rainforest region. Forming ethnic organizations is one way to protect themselves, their culture, and their natural forest resources. Amerindians have faced a long, bitter battle against development of their land by outsiders, and today these organizations monitor these incursions on their lands. The Indian Missionary Council, CIMI, reported that land invasions of Brazilian Indian reservations by loggers and miners has risen since the mid-1990s. Loggers are increasingly trespassing on indigenous lands in search of mahogany, which can no longer be legally logged in Brazil. In the late 1990s and early 2000s, clashes between indigenous peoples and loggers, miners, and oil developers received some exposure in the Western press, notably the on-going saga between the native Yanomani of Brazil and Venezuela and thousands of small-scale miners, known as "garimpeiros" in Brazil, who often illegally mine on the natives' demarcated lands.



Using Google Earth and other technology to protect indigenous rights in the Amazon

Deep in the most remote jungles of South America, Amazon Indians (Amerindians) are using Google Earth, Global Positioning System (GPS) mapping, and other technologies to protect their fast-dwindling home. Tribes in Suriname, Brazil, and Colombia are combining their traditional knowledge of the rainforest with Western technology to conserve forests and maintain ties to their history and cultural traditions, which include profound knowledge of the forest ecosystem and medicinal plants. Helping them is the Amazon Conservation Team (ACT), a nonprofit organization working with indigenous people to conserve biodiversity, health, and culture in South American rainforests. [more]


The far-flung Yanomani Indian tribe inhabits a France-sized area of forest in northern Brazil and southern Venezuela. The Yanomani lived in virtual isolation after they were first documented by anthropologists in the 1920s until the 1970s when large numbers of gold miners invaded their territory. The miners introduced diseases, like measles, tuberculosis, the flu, and malaria to the resistant-deficient Yanomani, resulting in a significant decline in their population. Whereas an estimated 20,000 Yanomani lived in Brazil in the late 1970s, fewer than 9,000 existed in 1997. Violence between the Yanomani and the armed garimpeiros has also taken its toll resulting in many fatalities. Further, the garimpeiros disrupt the traditional Yanomani way of life by using mercury which pollutes local rivers, wildlife, and the Yanomani themselves. The miners' planes scare away the wildlife the Yanomani depend upon for food. The garimpeiros have also brought guns to the Yanomani meaning that inter-village disputes today are more likely to end in shootings.

Brazil has set aside large tracts of forests—roughly 12.5 percent of Brazil's total land area and 26.4 percent of the Amazon basin—for the indigenous population, which is made up of about 450,000 Indians or 0.25 percent of the total population. These indigenous reserves—set forth under Brazil's 1988 constitution—have helped the country's Indian population to rebound after centuries of decline. According to The Economist [Feb 2nd 2006], 60 percent of Brazil's Indian population lives in the Amazon.

These protected areas are not popular among poor farmers, landowners, and developers, who have tried to fight the establishment of new parks and indigenous reserves and are known to illegally exploit forest resources—especially mahogany and other valuable timber—within the boundaries of protected areas. Nevertheless, a 2006 study conducted by researchers at the Woods Hole Research Center and the Instituto de Pesquisa Ambiental da Amazonia, found that parks and indigenous reserves in the Amazon help slow deforestation. Using quantitative analysis of satellite data, the research concluded that deforestation and the incidence of fires was significantly lower inside the perimeter of reserves and demarcated indigenous lands.



(more on rainforest people)




Recent articles on people in the Amazon

Gold mine near controversial Belo Monte dam suspended

(11/22/2013) A gold mining project proposed near the Belo Monte dam site in the Amazon rainforest has been suspended by a Brazilian court, reports Reuters.


Flawed from inception? Ecuador's Yasuní-ITT initiative threatened indigenous groups with simple mapping errors

(11/13/2013) The plan from Ecuador's government was simple: Pay us and we won't destroy the planet's most extraordinary ecosystem. Dubbed the Yasuni-ITT initiative, the plan called upon developed nations to pay for protecting Ecuador's Yasuni National Park from oil companies. Now, a recent study claims the plan was fraught with flaws as basic as drawing lines on a map.


Rebranded as the Rainforest Trust, green group launches push to protect 6M acres of Amazon rainforest

(10/30/2013) The Rainforest Trust, which from 1988 until last month was known as the World Land Trust-US, has kicked off an effort to preserve some 2.4 million hectares (5.9 million acres) of rainforest in a remote part of the Peruvian Amazon.


Indigenous peoples resume occupation of Brazil's Belo Monte dam site

(09/19/2013) 150 indigenous protesters have once again occupied the Belo Monte dam site in an effort to block the controversial project, reports Amazon Watch, an NGO that is helping lead the fight against the dam.


Amazon rainforest tribe sells REDD+ credits to Brazilian cosmetics giant

(09/10/2013) The Paiter-Suruí, a rainforest tribe that in June became the first indigenous group to generate REDD+ credits under the Verified Carbon Standard (VCS), has now closed their first deal. As reported by Ecosystem Marketplace, Brazilian cosmetics giant Natura Cosméticos has purchased 120,000 tons of carbon offsets from the the Surui Forest Carbon Project in Rondônia, Brazil.


Isolated Amazonian tribe makes another appearance in Peru (video)

(08/26/2013) Over 100 members of a voluntarily isolated tribe emerged from the jungles of Peru in a rare appearance on the Las Piedras River across from the a Yine Indian community in late June. Belonging to the Mascho-Piro Indians, members of the "uncontacted" tribe are occasionally seen on riverbanks during the dry season, but appearances in such numbers and so close to a local community was unprecedented.


Yasuni could still be spared oil drilling

(08/26/2013) When Ecuadorean President, Rafael Correa, announced on August 15th that he was abandoning an innovative program to spare three blocs of Yasuni National Park from oil drilling, it seemed like the world had tossed away its most biodiverse ecosystem. However, environmental groups and activists quickly responded that there may be another way to keep oil companies out of Yasuni's Ishpingo-Tambococha-Tiputini (ITT) blocs: a national referendum.


Colombia establishes giant rainforest park to protect 'uncontacted' tribes

(08/16/2013) Next week the Colombian government will officially double the size of its largest national park, reports El Espectador.


Brazil's military takes on illegal loggers to protect nearly-extinct tribe

(07/18/2013) Brazil has launched a military campaign to evict illegal loggers working from the fringes of an indigenous reserve home to the Awá people, reports Survival International. Inhabiting the Amazon rainforest in northeastern Brazil, only around 450 Awá, also known as Guajá, survive today, and around a quarter of these have chosen voluntary isolation.


Forgotten species: the arapaima or 'dinosaur fish'

(07/15/2013) Let's go back some 14,000 years (or up to 50,000 depending on who you talk to), since this is the first time humans encountered the meandering, seemingly endless river system of the Amazon. Certainly, the world's first Amazonians would have been astounded by the giant beasts of the region, including ground sloths and mastodons (both now extinct), as well as giant anteaters, armadillos, and tapirs, currently the biggest land animal on the continent. But these first explorers might have been even more surprised by what dwelled in the rivers: anaconda, caiman, and the arapaima. Wait, the what?


Over 30 tons of explosives to be detonated in Manu National Park buffer zone

(06/24/2013) A consortium of gas companies headed by Pluspetrol and including Hunt Oil plans on detonating approximately 38 tons of explosives in the south-east Peruvian Amazon in one of the most biodiverse regions in the world. The detonations are part of 2D and 3D seismic tests planned by Pluspetrol in its search for new gas deposits in the Camisea region—plans that are currently pending approval by Peru's Ministry of Energy and Mines (MEM).


Indigenous carbon conservation project gets verification, will start generating credits

(05/30/2013) An effort by an Amazonian tribe to protect their rainforest home against encroachment and illegal logging has finally been validated and verified under a leading carbon accounting standard, enabling it to begin selling carbon credits.


Scientists discover high mercury levels in Amazon residents, gold-mining to blame

(05/28/2013) The Madre de Dios region in Peru is recognized for its lush Amazon rainforests, meandering rivers and rich wildlife. But the region is also known for its artisanal gold mining, which employs the use of a harmful neurotoxin. Mercury is burned to extract the pure gold from metal and ore producing dangerous air-borne vapors that ultimately settle in nearby rivers. 'Mercury in all forms is a potent neurotoxin affecting the brain, central nervous system and major organs,'Luis Fernandez, an ecologist and research associate at the Carnegie Institution's Department of Global Ecology, told mongabay.com. 'At extremely high exposure levels, mercury has been documented to cause paralysis, insanity, coma and death.'


Peru delays oil drilling in the Amazon to consult with indigenous peoples

(05/20/2013) Peru has delayed auctioning off 27 oil blocs in the Amazon in order to conduct legally-required consultations with indigenous groups in the region, reports the Guardian. Perupetro S.A., Peru's state oil and gas company, has announced it will auction 9 blocs off the Pacific coast, but will hold auctioning off the controversial oil blocs in the Amazon rainforest at least until later this year.


NGO: conflict of interests behind Peruvian highway proposal in the Amazon

(05/16/2013) As Peru's legislature debates the merits of building the Purús highway through the Amazon rainforest, a new report by Global Witness alleges that the project has been aggressively pushed by those with a financial stake in opening up the remote area to logging and mining. Roads built in the Amazon lead to spikes in deforestation, mining, poaching and other extractive activities as remote areas become suddenly accessible. The road in question would cut through parts of the Peruvian Amazon rich in biodiversity and home to indigenous tribes who have chosen to live in "voluntary isolation."


Tribesmen launch 'occupy' protest at dam site in the Amazon rainforest

(05/03/2013) On Thursday roughly 200 indigenous people launched an occupation of a key construction site for the controversial Belo Monte dam in the Brazilian Amazon. The protestors, who represent communities that will be affected by the massive dam, are demanding immediate suspension of all work on hydroelectric projects on the Xingu, Tapajós and Teles Pires rivers until they are properly consulted, according to a coalition of environmental groups opposing the projects.


Indigenous tribes say effects of climate change already felt in Amazon rainforest

(04/30/2013) Tribal groups in Earth's largest rainforest are already being affected by shifts wrought by climate change, reports a paper published last week in the British journal Philosophical Transactions of the Royal Society B. The paper, which is based on a collection of interviews conducted with indigenous leaders in the Brazilian Amazon, says that native populations are reporting shifts in precipitation patterns, humidity, river levels, temperature, and fire and agricultural cycles. These shifts, measured against celestial timing used by indigenous groups, are affecting traditional ways of life that date back thousands of years.


Amazon: the world's greatest rainforest or internet giant?

(04/25/2013) When you see the word "Amazon", what's the first thing that springs to mind—the world's biggest forest, the longest river or the largest internet retailer—and which do you consider most important? These questions have risen to the fore in an arcane, but hugely important, debate about how to redraw the boundaries of the internet. Brazil and Peru have lodged objections to a bid made by the US e-commerce giant for a prime new piece of cyberspace: ".amazon".


Featured video: Earth Day message from indigenous tribes in the Peruvian Amazon

(04/23/2013) A new video by Alianza Arkana includes an Earth Day message from the indigenous peoples in the Peruvian Amazon who are facing the existential threats of logging and fossil fuel development on their traditional lands.


Judge halts military-backed dam assessment in Brazil's Amazon

(04/17/2013) A federal court in Brazil has suspended the use of military and police personnel during technical research on the controversial São Luíz do Tapajós Dam in the Brazilian Amazon. The military and police were brought in to stamp down protests from indigenous people living along the Tapajós River, but the judge decreed that impacted indigenous groups must give free, prior, and informed consent (FPIC) before any furter studies can be done on the proposed dam. However, the decision is expected to be appealed.


more news on Amazon people





THE AMAZON RAINFOREST

For kids
Multi-media
Store

Non-English languages
THE AMAZON
ADVERTISEMENT
KEY ARTICLES
RAINFORESTS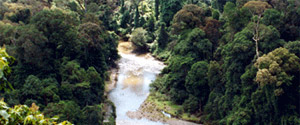 ADVERTISEMENT
FOR KIDS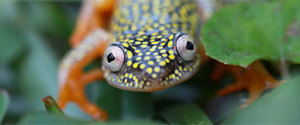 MONGABAY.COM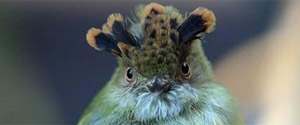 Share