Amazon Amphibians
By Rhett Butler
[citation]

Frogs are overwhelmingly the most abundant amphibians in the rainforest.
More than 1000 species of frogs are found in the Amazon Basin.
Unlike temperate frogs which are mostly limited to habitats near water, tropical frogs are most abundant in the trees and relatively few are found near bodies of water on the forest floor. The reason for this occurrence is quite simple: frogs must always keep their skin moist since almost half of their respiration in carried out through their skin. The high humidity of the rainforest and frequent rainstorms gives tropical frogs infinitely more freedom to move into the trees and escape the many predators of rainforest waters. The differences between temperate and tropical frogs extend beyond their habitat. Whereas nearly all temperate frogs lay their eggs in water, the majority of rainforest species place eggs in vegetation or lay them in the ground. By leaving the water, frogs avoid egg-predators like fish, shrimp, aquatic insects, and insect larvae.
Among the best known of rainforest amphibians are the tiny, but brilliantly colored poison dart (arrow) frogs [members of the Dendrobatidae family]. These striking but slow-moving frogs secrete powerful toxins from glands on their backs and use their color to advertise their toxic composition to potential predators. Their toxins are derived from the invertebrates they eat.
The Amazon is home to the world's largest caecilian, a limbless amphibian that resembles an earthworm. The species, Atretochoana eiselti, has been playfully dubbed "the penis snake" for its resemblance to part of the male anatomy.
Pictures of Amazonian Amphibians:



THE AMAZON RAINFOREST

For kids
Multi-media

THE AMAZON
ADVERTISEMENT
KEY ARTICLES
RAINFORESTS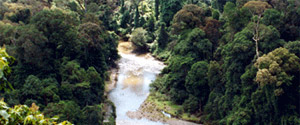 ADVERTISEMENT
FOR KIDS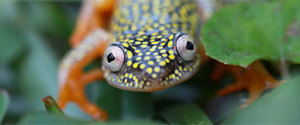 MONGABAY.COM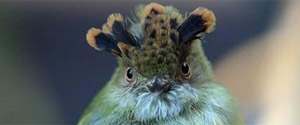 Share