Amazon Birds
By Rhett Butler
[citation]

More than 1500 bird species are found in the Amazon Basin, while South America as a whole is home to roughly one-third the world's birds.
Many birds found in the Amazon are northern or southern migrants, wintering in or passing though the rainforest at certain times of the year.
Macaws are famous for gathering by the hundreds, even thousands, along the clay cliffs of the Amazon river where they feed on minerals which help the birds process toxins found in the seeds they eat.
The world's rarest bird is Spix's macaw, a beautiful bird with a dark blue head, a blue body, and a greenish belly with a black mask and bright yellow eye. It has always been rare, limited to palm groves and river edges in small area near the center of Brazil, but recent deforestation, importation of Africanized bees-which took their tree hollows, and over collection for the hobbyists caused this species' demise. In 1987 only four birds remained in the wild.

Pictures of Amazonian Birds:


Masked Trogon (Trogon personatus)


Blue-and-yellow macaws (Ara ararauna), Yellow-crowned parrots (Amazona ochrocephala), and Scarlet macaws feeding on clay


Scarlet macaw (Ara macao)


Scale-crested Pygmy-tyrant (Lophotriccus pileatus)


Scarlet macaw (Ara macao) headshot


Chestnut Eared Aracari (Pteroglossus castanotis)


Lafresnaya lafresnayi hummingbird in mid-flight


Coeligena (inca) torquata hummingbird


Red-and-green macaws (Ara chloroptera)


Macaws feeding on clay wall


Red-and-green macaws (Ara chloroptera) in flight


Red-and-green macaws (Ara chloroptera) in flight


Pair of red-and-green macaws fighting in a tree as parrots watch


Mealy Amazon Parrot (Amazona farinosa)


Mealy Amazon Parrot (Amazona farinosa)


Osprey (Pandion haliaetus)


White-throated Toucan (Ramphastos tucanus)


Spix's Guan, Penelope jacquacu, on clay lick


Scarlet ibis (Eudocimus ruber)


Gray-winged Trumpeters (Psophia crepitans)




Festive Amazon Parrot (Amazona festiva)


Cock-of-the-Rock


Blue-and-yellow macaw in Peru


Blue-and-yellow macaws flying toward clay lick


"Red-and-green macaws (Ara chloroptera) in flight


Hummingbird feeding on Heliconia flower


Green macaw


Blue and yellow macaw (Ara ararauna)


Close-up on face of a Red-and-green macaw


Blue-and-yellow macaw flying in front of purple flowers


Pair of Blue-and-yellow macaws (Ara ararauna) flying


Red-and-green macaws (Ara chloroptera)


Red-and-green macaws


Blue-and-yellow macaws (Ara ararauna), Yellow-crowned parrots (Amazona ochrocephala), and Scarlet macaws feeding on clay


Red-and-green macaw in flight


Red-and-green macaws (Ara chloroptera)


Pair of Blue-and-yellow macaws (Ara ararauna) flying


Red-and-green macaw (Ara chloroptera) on clay lick


Blue-and-yellow macaws, Scarlet macaws, and parrots on clay lick


Cobalt-winged parakeet (Brotogeris cyanoptera) feeding on Kapok seeds




Horned screamer


Macaws feeding on clay lick


Flock of Blue-and-yellow macaws (Ara ararauna) flying toward clay lick


Harpy Eagle at Summit Park


Harpy Eagle, Harpia harpyja, in Colombia


Harpia harpyja at Summit Park


Neotropic cormorant (Phalacrocorax olivaceus) in Oxbow lake


Chestnut Eared Arašari (Pteroglossus castanotis)


Hyancinth Macaws


Hoatzins


Hoatzins


Blue and Gold Macaw (Ara ararauna)


Captive harpy eagle


Red Bill Toucan (Ramphastos tucanus)


Blue-and-gold Macaw


Scarlet macaw


Brown-throated Parakeet (Aratinga pertinax)


Blue-and-yellow Macaw


Harpy eagle


Tropical Kingbirds in flight


THE AMAZON RAINFOREST

For kids
Multi-media

THE AMAZON
ADVERTISEMENT
KEY ARTICLES
RAINFORESTS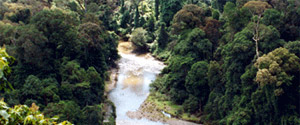 ADVERTISEMENT
FOR KIDS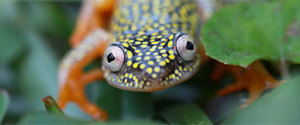 MONGABAY.COM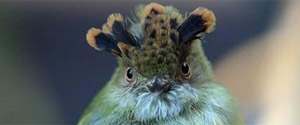 Share