Amazon Fish
By Rhett Butler
[citation]

The Amazon basin contains the largest number of freshwater fish species in the world -- more than 5,600 species.
The Amazon has some 1,100 tributaries, 17 of which are over 1000 miles long.
The Piramutaba catfish, a giant Amazononian catfish, is thought to migrate a distance of about 2,050 miles (3,300 km) from its nursery grounds near the mouth of the Amazon to its spawning grounds in the upper Amazon.
Many fish in the Amazon -- like the Tambaqui -- are important dispersers of tree seeds
The Pirarucu or Arapaima is one of the world's largest freshwater fish attaining a length of up to 16 feet (5 meters).
Several traditionally saltwater creatures have adapted to freshwater conditions of the Amazon including stingrays, dolphins, and sponges.
Pictures of Amazonian fish:




Recent news articles on the Amazon River

It can be done! – Building better dams in the Andean Amazon

(06/18/2015) More than 150 dams are currently planned for five of the six major Andean tributaries of the Amazon River. Damming those large, free-flowing streams would provide hydropower to half a dozen South American countries – meeting their energy needs for decades to come, but with unknown, potentially calamitous environmental and social impacts.


151 dams could be catastrophic to Amazon ecological connectivity

(06/10/2015) As South American countries begin to move beyond fossil fuels, many are looking to hydropower. The rivers flowing from the Andes Mountains down into the Amazon basin could provide a wealth of liquid potential to meet the energy demands of expanding populations, economies, and development.


Proposed Andean headwater dams an ecological calamity for Amazon Basin

(06/04/2015) High in the Andes Mountains, countless minor streams begin their pilgrimage downward, joining forces with the rain to form the tributaries of the Amazon River. The sediments and organic matter they carry with them on their journey seaward are the nutrient-rich lifeblood that nurtures and sustains the vast aquatic and terrestrial web of life in the Amazon Basin.


Giant Amazonian catfish threatened by dams

(05/01/2015) Giant catfish are among the most important commercial fishes in the Amazon Basin. A new study suggests that their sensitive life cycle may be interrupted by dams in their last remaining refuge on the Madeira River.


9 months after Amazonian oil pipeline spill, effects and fears linger

(03/30/2015) When Peru's state-run oil company pulled out of this small Kukama Indian village in mid-December after cleaning up an oil pipeline spill, residents thought life could slowly return to normal. But more than three months later, wisps of oil floating down the Cuninico River—along with a larger spill in the neighboring community of San Pedro—are a reminder that the problems are not over.


Groups call on world leaders to stop incentives for big dams

(12/09/2014) Nearly 200 civil society organizations have called on world leaders to exclude large hydroelectric projects from receiving green climate funds and other incentives.


Brazilian tribes demarcate territory in bid to block dams

(11/06/2014) Indigenous communities in Brazil have taken the unusual step of demarcating their own land — without the approval of the Brazilian government — in a bid to block two dams they say threaten their territory and traditional livelihoods, report International Rivers and Amazon Watch, advocacy groups that are fighting the projects. Last week the Munduruku people annexed the 178,000-hectare Sawré Muybu territory after authorities failed to recognize their claims.


Brazil cancels Tapajos dam auction due to indigenous concerns

(09/19/2014) Brazilian authorities have suspended the auction of the centerpiece of the massive Tapajos hydroelectric complex, reports Agencia Brasil.


Brazil's planned Tapajós dams would increase Amazon deforestation by 1M ha

(09/14/2014) A plan to build a dozen dams in the Tapajós river basin would drive the loss of an additional 950,000 hectares of rainforest by 2032 by spurring land speculation and mass migration to the region, suggests a new study published by Imazon, a Brazilian NGO.


Peruvian oil spill sparks concern in indigenous rainforest community

(07/29/2014) A ruptured pipeline that spilled tens of thousands of gallons of crude oil into the Marañón River in late June is fueling concerns about potential health impacts for a small indigenous community.


No longer 'deaf as a stump': researchers find turtles chirp, click, meow, cluck

(07/25/2014) Turtles comprise one of the oldest living groups of reptiles, with hundreds of species found throughout the world. Many have been well-researched, and scientists know very specific things about their various evolutionary histories, metabolic rates, and the ways in which their sexes are determined. But there was one very obvious thing that has been largely left unknown by science until very recently. Turtles can make sounds.


Oil drilling causes widespread contamination in the Amazon rainforest

(06/13/2014) Decades of oil extraction in the Western Amazon has caused widespread pollution, raising questions about the impact of a new oil boom in the region, according to a team of Spanish researchers presenting at a conference in California.







THE AMAZON RAINFOREST

For kids
Multi-media

THE AMAZON
ADVERTISEMENT
KEY ARTICLES
RAINFORESTS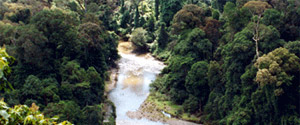 ADVERTISEMENT
FOR KIDS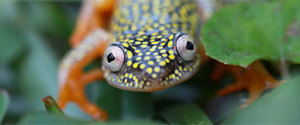 MONGABAY.COM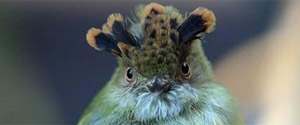 Share