Amazon Fish
By Rhett Butler
[citation]

The Amazon basin contains the largest number of freshwater fish species in the world -- more than 5,600 species.
The Amazon has some 1,100 tributaries, 17 of which are over 1000 miles long.
The Piramutaba catfish, a giant Amazononian catfish, is thought to migrate a distance of about 2,050 miles (3,300 km) from its nursery grounds near the mouth of the Amazon to its spawning grounds in the upper Amazon.
Many fish in the Amazon -- like the Tambaqui -- are important dispersers of tree seeds
The Pirarucu or Arapaima is one of the world's largest freshwater fish attaining a length of up to 16 feet (5 meters).
Several traditionally saltwater creatures have adapted to freshwater conditions of the Amazon including stingrays, dolphins, and sponges.
Pictures of Amazonian fish:




Recent news articles on the Amazon River

Peruvian oil spill sparks concern in indigenous rainforest community

(07/29/2014) A ruptured pipeline that spilled tens of thousands of gallons of crude oil into the Marañón River in late June is fueling concerns about potential health impacts for a small indigenous community.


No longer 'deaf as a stump': researchers find turtles chirp, click, meow, cluck

(07/25/2014) Turtles comprise one of the oldest living groups of reptiles, with hundreds of species found throughout the world. Many have been well-researched, and scientists know very specific things about their various evolutionary histories, metabolic rates, and the ways in which their sexes are determined. But there was one very obvious thing that has been largely left unknown by science until very recently. Turtles can make sounds.


Oil drilling causes widespread contamination in the Amazon rainforest

(06/13/2014) Decades of oil extraction in the Western Amazon has caused widespread pollution, raising questions about the impact of a new oil boom in the region, according to a team of Spanish researchers presenting at a conference in California.


Uncovering the impact of big banks on the Amazon

(05/13/2014) Mongabay.org announces up to $30,000 environmental reporting grant: The Brazilian Development Bank & The Amazon. In recent years the Brazilian Development Bank BNDES as emerged as a goliath financier of large-scale energy and infrastructure development in the Amazon and elsewhere in South America. But as projects have mushroomed across the continent, so have the social and environmental impacts.


New dolphin discovered in the Amazon surprises scientists

(01/23/2014) Researchers have discovered a new species of river dolphin from the Amazon. Writing in the journal Plos One, scientists led by Tomas Hrbek of Brazil's Federal University of Amazonas formally describe Inia araguaiaensis, a freshwater dolphin that inhabits the Araguaia River Basin. It is the first true river dolphin discovered since 1918.


Rainforest news review for 2013

(12/26/2013) 2013 was full of major developments in efforts to understand and protect the world's tropical rainforests. The following is a review of some of the major tropical forest-related news stories for the year. As a review, this post will not cover everything that transpired during 2013 in the world of tropical forests. Please feel free to highlight anything this post missed via the comments section at the bottom. Also please note that this review focuses only on tropical forests.


Gold mine near controversial Belo Monte dam suspended

(11/22/2013) A gold mining project proposed near the Belo Monte dam site in the Amazon rainforest has been suspended by a Brazilian court, reports Reuters.


Belo Monte dam suspended

(10/29/2013) Construction on Belo Monte, Brazil's largest dam, was again halted by a federal court due to concerns over its license, reports Amazon Watch, an NGO that is mobilizing opposition to the project.


Scientist splits Amazonian giants into separate species

(10/23/2013) It's hard to mistake an arapaima for anything else: these massive, heavily-armored, air-breathing fish (they have to surface every few minutes) are the megafauna of the Amazon's rivers. But despite their unmistakability, and the fact that they have been hunted by indigenous people for millennia, scientists still know relatively little about arapaima, including just how many species there are. Since the mid-Nineteenth Century, scientists have lumped all arapaima into one species: Arapaima gigas. However, two recent studies in Copeia split the arapaimas into at least five total species—and more may be coming.


Judge halts construction of Amazon dam on Brazil's Teles Pires river

(09/19/2013) A federal judge in Brazil has ordered the suspension of construction activities on the Teles Pires due to shortcomings in the environmental licensing process, including the project's impacts on three local tribes, reports International Rivers.


Indigenous peoples resume occupation of Brazil's Belo Monte dam site

(09/19/2013) 150 indigenous protesters have once again occupied the Belo Monte dam site in an effort to block the controversial project, reports Amazon Watch, an NGO that is helping lead the fight against the dam.


Forgotten species: the arapaima or 'dinosaur fish'

(07/15/2013) Let's go back some 14,000 years (or up to 50,000 depending on who you talk to), since this is the first time humans encountered the meandering, seemingly endless river system of the Amazon. Certainly, the world's first Amazonians would have been astounded by the giant beasts of the region, including ground sloths and mastodons (both now extinct), as well as giant anteaters, armadillos, and tapirs, currently the biggest land animal on the continent. But these first explorers might have been even more surprised by what dwelled in the rivers: anaconda, caiman, and the arapaima. Wait, the what?







THE AMAZON RAINFOREST

For kids
Multi-media

THE AMAZON
ADVERTISEMENT
KEY ARTICLES
RAINFORESTS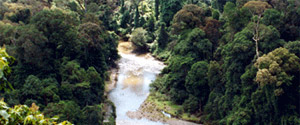 ADVERTISEMENT
FOR KIDS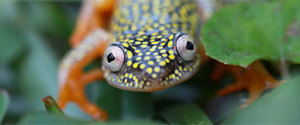 MONGABAY.COM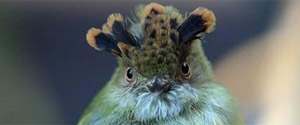 Share