Interviews with experts on the Amazon Rainforest
(more interviews)




Rainforest calendars


Rainforest Calendar


Amazon Rainforest Calendar



Dr. Philip Fearnside, Research Professor at the National Institute for Research in the Amazon in Manaus, Brazil
Global warming could cause catastrophic die-off of Amazon rainforest by 2080 -- 10/22/2006
For the Amazon, there is an immense threat looming on the horizon: climate change could well cause most of the Amazon rainforest to disappear by the end of the century. Dr. Philip Fearnside, a Research Professor at the National Institute for Research in the Amazon in Manaus, Brazil and one of the most cited scientists on the subject of climate change, understands the threat well. Having spent more than 30 years in Brazil and now recognized as one of the world's foremost experts on the Amazon rainforest, Fearnside is working to do nothing less than to save this remarkable ecosystem.





Dr. Daniel Nepstad, Director of the Woods Hole Research Center's Amazon program
Amazon rainforest at a tipping point but globalization could help save it -- 06/04/2007
The Amazon basin is home to the world's largest rainforest, an ecosystem that supports perhaps 30 percent of the world's terrestrial species, stores vast amounts of carbon, and exerts considerable influence on global weather patterns and climate. Few would dispute that it is one of the planet's most important landscapes. Despite its scale the Amazon is also one of the fastest changing ecosystems, largely as a result of human activities, including deforestation, forest fires, and, increasingly, climate change. Few people understand these impacts better than Dr. Daniel Nepstad, one of the world's foremost experts on the Amazon rainforest. Now head of the Woods Hole Research Center's Amazon program in Belem, Brazil, Nepstad has spent more than 23 years in the Amazon, studying subjects ranging from forest fires and forest management policy to sustainable development. Nepstad says the Amazon is presently at a point unlike any he's ever seen, one where there are unparalleled risks and opportunities. While he's hopeful about some of the trends, he knows the Amazon faces difficult and immediate challenges.





Dr. Carlos Peres, Amazon specialist at the University of East Anglia
Subtle threats could ruin the Amazon rainforest -- 11/07/2007
While the mention of Amazon destruction usually conjures up images of vast stretches of felled and burned rainforest trees, cattle ranches, and vast soybean farms, some of the biggest threats to the Amazon rainforest are barely perceptible from above. Selective logging and 6-inch high "surface" fires are turning parts of the Amazon into a tinderbox, putting the world's largest rainforest at risk of ever-more severe forest fires. At the same time, market-driven hunting is impoverishing some areas of seed dispersers and predators, making it more difficult for forests to recover. Climate change -- and its forecast impacts on the Amazon basin -- further looms large over the horizon. Few people understand these threats better than Dr. Carlos Peres of the University of East Anglia, a native Brazilian who grew up in an Amazonian city with the rainforest as his backyard.





William F. Laurance, president of the Association for Tropical Biology and Conservation
Rainforests face myriad of threats says leading Amazon scholar -- 10/16/2006
The world's tropical rainforests are in trouble. Spurred by a global commodity boom and continuing poverty in some of the world's poorest regions, deforestation rates have increased since the close of the 1990s. The usual threats to forests -- agricultural conversion, wildlife poaching, uncontrolled logging, and road construction -- could soon be rivaled, and even exceeded, by climate change and rising levels of carbon dioxide in the atmosphere.





Dr. Mark Plotkin, President of the non-profit Amazon Conservation Team
Indigenous people are key to rainforest conservation efforts -- 10/31/2006
Tropical rainforests house hundreds of thousands of species of plants, many of which hold promise for their compounds which can be used to ward off pests and fight human disease. No one understands the secrets of these plants better than indigenous shamans -- medicine men and women -- who have developed boundless knowledge of this library of flora for curing everything from foot rot to diabetes. But like the forests themselves, the knowledge of these botanical wizards is fast-disappearing due to deforestation and profound cultural transformation among younger generations. Dr. Mark Plotkin, President of the non-profit Amazon Conservation Team, is working to stop this fate by partnering with indigenous people to conserve biodiversity, health, and culture in South American rainforests. Plotkin, a renowned ethnobotanist and accomplished author who was named one of Time Magazine's environmental "Heroes for the Planet," has spent parts of the past 25 years living and working with shamans in Latin America. Through his experiences, Plotkin has concluded that conservation and the well-being of indigenous people are intrinsically linked -- in forests inhabited by indigenous populations, you can't have one without the other.





Rainforest plant expert Pierre-Michel Forget
France needs to act to protect French Guiana's rainforests -- 12/19/2006
Understanding relationships between plants and animals is key to understanding rainforest ecology. Dr. Pierre-Michel Forget of the Muséum National d'Histoire Naturelle in France is a renowned expert on the interdependency between rainforest trees and seed dispersers. Author of dozens of papers on tropical forest ecology, Dr Forget is increasingly concerned about deforestation and biodiversity loss in forests of the Guiana Shield region of Northern South America. In particular he sees the invasion of informal gold miners, known as garimpeiros, as a significant threat to forests in French Guiana, Suriname, Guyana and Venezuela.





Dr. Margaret D. Lowman, Director of Environmental Initiatives at New College of Florida
Canopy research is key to understanding rainforests -- 11/28/2006
The canopy is the most biodiverse part of the rainforest, but due to its inaccessibility, it has been notoriously difficult to study. Over the years a number different techniques have been used to learn more about this biologically rich layer. Today you can find cranes, canopy walkways, ultra-lite planes, dirigible balloons and balloon-rafts, ski-lift-style trams, and remote-controlled pulley systems being employed to provide access to the canopy. Familiar with these efforts is Dr. Margaret D. Lowman, Director of Environmental Initiatives at New College of Florida. Known as "CanopyMeg" to her friends, Lowman has been exploring the rainforest canopy for over 25 years, developing an expertise for the use of different canopy access techniques while authoring over 95 peer-reviewed publications and three books. Recognized as a world-renowned canopy expert, Lowman today focuses on science education and rainforest conservation, and frequently speaks about her adventures to groups ranging from elementary school classes to corporate executives.





David L. Pearson, research professor at the School of Life Sciences at Arizona State University
A look at the biodiversity extinction crisis -- 10/06/2006
As tropical forests -- the world's biological treasure troves -- continue to dwindle, biologists are racing to devise ways to save them and their resident biodiversity. While many conservation biologists talk about population viability analysis and intricacies of reserve layouts, David L. Pearson, a research professor at the School of Life Sciences at Arizona State University (ASU) in Tempe, Arizona, focuses on a different approach: education. Pearson, whose work includes hundreds of books and papers including a series of beautifully illustrated wildlife guides for regions in Latin America, believes that lack of knowledge about ecosystems is one of the most significant hurdles to addressing the present biodiversity crisis. Fluent in five languages and able to "get along" in several more, Pearson conducts week-long workshops around the world to explain the basics of biodiversity and introduce "critical thinking" to audiences that include local government officials, business people, educators, students, and environmentalists. Pearson's trips are largely self-financed, though he says seeing the enthusiasm of workshop participants in developing countries is reward in and of itself.





Dr. Thomas K. Rudel, forest researcher at Rutgers University
Rainforest destruction increasingly driven by corporate interests, not poverty -- 12/18/2007
Tropical deforestation is increasingly enterprise-driven rather than the result of subsistence agriculture, a trend that has critical implications for the future of the world's forests, says Dr. Thomas Rudel, a researcher from Rutgers University. As urbanization and government-sponsored development programs dwindle in the tropics, industrial logging and conversion for large-scale agriculture -- including oil palm plantations, soy farms, and cattle ranches -- are ever more important causes of forest destruction.





Peter Raven, director of the Missouri Botanical Garden
Biodiversity extinction crisis looms says renowned biologist -- 03/12/2007
While there is considerable debate over the scale at which biodiversity extinction is occurring, there is little doubt we are presently in an age where species loss is well above the established biological norm. Extinction has certainly occurred in the past, and in fact, it is the fate of all species, but today the rate appears to be at least 100 times the background rate of one species per million per year and may be headed towards a magnitude thousands of times greater. Few people know more about extinction than Dr. Peter Raven, director of the Missouri Botanical Garden. He is the author of hundreds of scientific papers and books, and has an encyclopedic list of achievements and accolades from a lifetime of biological research. These make him one of the world's preeminent biodiversity experts. He is also extremely worried about the present biodiversity crisis, one that has been termed the sixth great extinction.




Jaguars, tapirs, oh my!: Amazon explorer films shocking wildlife bonanza in threatened forest
(02/19/2013) Watching a new video by Amazon explorer, Paul Rosolie, one feels transported into a hidden world of stalking jaguars, heavyweight tapirs, and daylight-wandering giant armadillos. This is the Amazon as one imagines it as a child: still full of wild things. In just four weeks at a single colpa (or clay lick where mammals and birds gather) on the lower Las Piedras River, Rosolie and his team captured 30 Amazonian species on video, including seven imperiled species. However, the very spot Rosolie and his team filmed is under threat: the lower Las Piedras River is being infiltrated by loggers, miners, and farmers following the construction of the Trans-Amazon highway.


Forests, farming, and sprawl: the struggle over land in an Amazonian metropolis


(12/04/2012) The city of Parauapebas, Brazil is booming: built over the remains of the Amazon rainforest, the metropolis has grown 75-fold in less than 25 years, from 2,000 people upwards of 150,000. But little time for urban planning and both a spatial and mental distance from the federal government has created a frontier town where small-scale farmers struggle to survive against racing sprawl, legal and illegal mining, and a lack of investment in environmental protection. Forests, biodiversity, and subsistence farmers have all suffered under the battle for land. In this, Parauapebas may represent a microcosm both of Brazil's ongoing problems (social inequality, environmental degradation, and deforestation) and opportunity (poverty alleviation, reforestation, and environmental enforcement).


Brazil can eliminate deforestation by 2020, says governor of giant Amazon state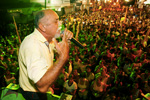 (04/05/2012) Brazil can reduce Amazon deforestation to zero by 2020 while boosting rural livelihoods and maintaining healthy economic growth, the governor of Par‡ told mongabay.com on the sidelines of the Skoll World Forum, a major conference on social entrepreneurship, last week. Governor Simao Jatene is hopeful that a revolution in land management and governance can turn the tide in Par‡, a state that is three times the size of California and has lost more Amazon forest -- 90,000 sq km of Amazon forest since 1996 -- over the past decade-and-a-half than any other in Brazil.


Lessons from the world's longest study of rainforest fragments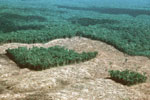 (08/15/2011) For over 30 years, hundreds of scientists have scoured eleven forest fragments in the Amazon seeking answers to big questions: how do forest fragments' species and microclimate differ from their intact relatives? Will rainforest fragments provide a safe haven for imperiled species or are they last stand for the living dead? Should conservation focus on saving forest fragments or is it more important to focus the fight on big tropical landscapes? Are forest fragments capable of regrowth and expansion? Can a forest—once cut-off—heal itself? Such questions are increasingly important as forest fragments—patches of forest that are separated from larger forest landscapes due to expanding agriculture, pasture, or fire—increase worldwide along with the human footprint.


Science has been nearly silent in BrazilŐs Forest Code debate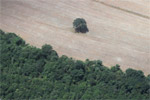 (08/09/2011) A recent push to revise BrazilŐs forest code has emerged as one of the more contentious political issues in the country, pitting agribuisness against environmentalists trying to preserve the Amazon rainforest. Historically, the forest code has required private landowners to maintain a substantial proportion of natural forest cover on their properties, though the law has often been ignored. While both sides claim to be basing their recommendations on the 'best science' available, Brazilian scientists say they havenŐt had much of a voice in the debate. In fact, says Antonio Donato Nobre, a researcher at the Amazon Research Institute and BrazilŐs National Space Research Institute, 'throughout the development of the said revisions, Congress has neither invited nor commissioned a coordinated and serious contribution from the scientific community.'


Uncovering the private lives of Amazon wildlife through camera traps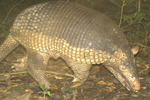 (05/20/2011) One of the best words to describe Amazon wildlife, including large mammals and birds, is cryptic. A person can spend a day trekking through the dense green and brown foliage of the Amazon and see nothing more than a few insects, maybe a frog here and there if they have good eyes. In fact, researchers have spent years in the jungle and never seen a jaguar, let alone a tapir. Some species like the bushdog and the giant armadillo are even more cryptic. Almost never encountered by people, in some parts of the Amazon they have taken on a mythic status, more rumor around the fire than reality. However, camera trapsŃautomated cameras that take a flash photo whenever an animal triggers an infrared sensorŃin the Amazon have begun to reveal long-sought information about the presence and abundance of species, providing new data on range and territories. And even at times giving glimpses into the private lives of species that remain largely shrouded in mystery.


Taking back the rainforest: Indians in Colombia govern 100,000 square miles of territory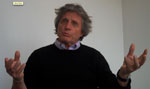 (05/10/2010) Indigenous groups in the Colombian Amazon have long suffered deprivations at the hands of outsiders. First came the diseases brought by the European Conquest, then came abuses under colonial rule. In modern times, some Amazonian communities were virtually enslaved by the debt-bondage system run by rubber traders: Indians could work their entire lives without ever escaping the cycle of debt. Later, periodic invasions by gold miners, oil companies, colonists, and illegal coca-growers took a heavy toll on remaining indigenous populations. Without title to their land, organization, or representation, indigenous Colombians in the Amazon seemed destined to be exploited and abused. But new hope would emerge in the 1980s, thanks partly to the efforts of Martin von Hildebrand, an ethnologist who would help indigenous Colombians eventually win control over 260,000 square kilometers (100,000 square miles) of Amazon rainforestŃan area larger than the United Kingdom.


Biggest private funder of Amazon conservation teams with Google and scientists to develop earth monitoring platform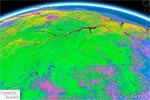 (12/18/2009) The Gordon and Betty Moore Foundation, the largest private funder of Amazon rainforest conservation, is playing an unheralded but integral role in the development of the Earth Engine platform, a system that combines the computing power of Google with advanced monitoring and analysis technologies developed by leading environmental scientists. The platform, which was officially unveiled at climate talks in in Copenhagen, promises to enable near real-time monitoring of the world's forests and carbon at high resolution at selected sites before COP-16 in Mexico.


Forest corridors key to maintaining biodiversity in fragmented landscape



(10/07/2008) Alta Floresta, a region in the Brazilian Amazon state of Mato Grosso, has experienced one of the highest deforestation rates on the planet since the mid-1980s due to the influx of colonists and ranchers who converted nearly half the region's forest land to pasture and agricultural plots. The change has had significant ecological impacts, including reducing the availability of water, increasing the incidence of forest fires, fragmenting remaining forest cover, and diminishing the quality of habitat for wildlife.


An interview a shaman in the Amazon rainforest



(07/28/2008) Deep in the Suriname rainforest, an innovative conservation group is working with indigenous tribes to protect their forest home and culture using traditional knowledge combined with cutting-edge technology. The Amazon Conservation Team (ACT) is partnering with the Trio, an Amerindian group that lives in the remote Suriname-Brazil border area of South America, to develop programs to protect their forest home from illegal gold miners and encroachment, improve village health, and strengthen cultural ties between indigenous youths and elders at a time when such cultures are disappearing even faster than rainforests. In June 2008 mongabay.com visited the community of Kwamalasamutu in Suriname to see ACT's programs in action. During the visit, Amasina, a Trio shaman who works with ACT, answered some questions about his role as a traditional healer in the village.


55% of the Amazon may be lost by 2030

(01/23/2008) Cattle ranching, industrial soy farming, and logging are three of the leading drivers of deforestation in the Brazilian Amazon. As commodity prices continue to rise, driven by surging demand for biofuels and grain for meat production, the economic incentives for developing the Amazon increase. Already the largest exporter of beef and the second largest producer of soy - with the largest expanse of "undeveloped" but arable land of any country - Brazil is well on its way to rivaling the U.S. as the world's agricultural superpower. The trend towards turning the Amazon into a giant breadbasket seems unstoppable. Nevertheless the decision at the U.N. climate talks in Bali to include "Reducing Emissions From Deforestation and Degradation" (REDD) in future climate treaty negotiations may preempt this fate, says Dr. Daniel Nepstad, a scientist at the Woods Hole Research Institute.







THE AMAZON RAINFOREST

For kids
Multi-media

THE AMAZON
ADVERTISEMENT
KEY ARTICLES
RAINFORESTS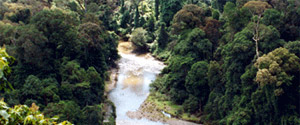 ADVERTISEMENT
FOR KIDS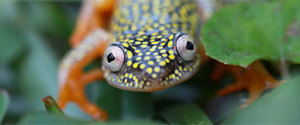 MONGABAY.COM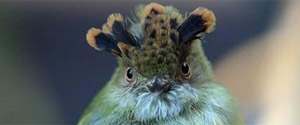 Share