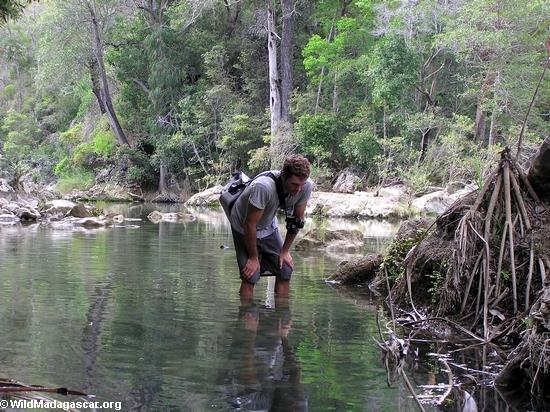 Me looking at aquatic plants in Madagascar



Contact me

---

Contact mongabay.com [Rhett A. Butler] via email:



Due to the volume of email I recieve I may not be able to reply to your email.

rainforests.mongabay.com/kids is a resource for children. I am not a teacher so I welcome feedback on the site.

I realize that this site is lacking in "games and activities." These are features that I would like to add but for now I don't have to time to develop in the foreseeable future. If you are interested in submitting word finds, crossword puzzles, quizzes, and other appropriate material, I would welcome your contributions.



It is possible to reach me at





The Mongabay Kids site (rainforests.mongabay.com/kids) aims to help children learn about rainforests and the environment. This site is still under development and I am working to add additional content as time permits. If you have comments or are interested in submitting educational content for the site, please feel free to contact me.

The site is available in many different languages, including Portuguese, Chinese, French, Spanish, Japanese, and German.