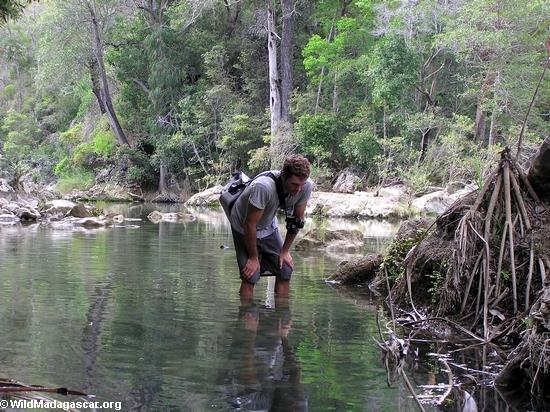 Me looking at aquatic plants in Madagascar



Help support the site

---
mongabay.com is an environmental educational resource for people of all ages. rainforests.mongabay.com/kids is directed towards children.

All mongabay sites are the effort of Rhett A. Butler. The sites are supported through advertising.

If you'd like to help, mongabay welcomes submissions of lessons plans, games, and other activities relating to rainforests and the environment. Mongabay can also use translation assistance in any and all languages. Please contact Rhett if you can help.

You can support the site financially by purchasing products from Amazon.com using this link: AMAZON.COM. A portion of the proceeds (2-5%) from your purchase will go towards the site but the price you pay for books and other goods will be unaffected.

You can also help by purchasing mongabay t-shirts and other items.

Supporting rainforest conservation

If you'd like to contribute to organizations working to protect rainforests, indigenous people, and wildlife, some of mongabay's favorite groups are Amazon Conservation Team, Health In Harmony, and Wildlife Direct.





The Mongabay Kids site (rainforests.mongabay.com/kids) aims to help children learn about rainforests and the environment. This site is still under development and I am working to add additional content as time permits. If you have comments or are interested in submitting educational content for the site, please feel free to contact me.

The site is available in many different languages, including Portuguese, Chinese, French, Spanish, Japanese, and German.